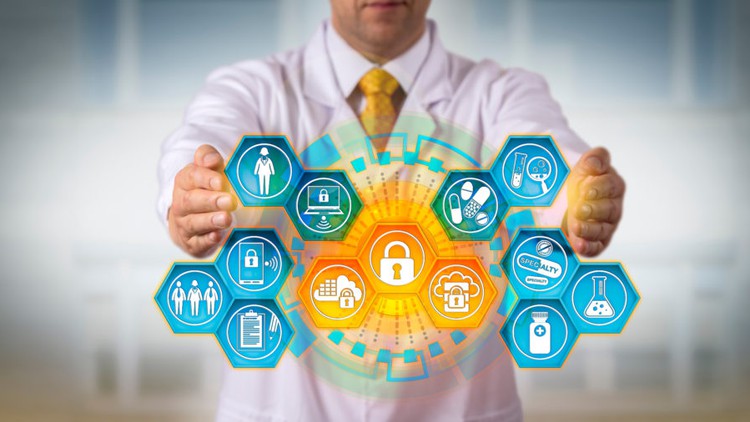 Pharmacovigilance Guidance, History, Career, Reports, ICSR, ICH, Report forms, Clinical trials, Post market survey
What you will learn
Introduction to Pharmacovigilance
Overview of Pharmacovigilance course
Basics of Pharmacovigilance
Career oportunities in pharmacovigilance
Terminologies in PV
History of PV
Drug Discovery and Development
Job roles in PV
Description
What is Pharmacovigilance (PV)?
Pharmacovigilance monitors the safety of a drug once it has been launched onto the market. It is the process which improves the safety of medicines. It detects medicines that cause serious adverse drug reactions (ADRs) and ensures they are re-evaluated or removed from the market to protect public health.
As such, pharmacovigilance heavily focuses on adverse drug reactions (ADR), which are defined as any response to a drug which is noxious and unintended, including lack of efficacy (the condition that this definition only applies with the doses normally used for the prophylaxis, diagnosis or therapy of disease, or for the modification of physiological disorder function was excluded with the latest amendment of the applicable legislation)
Career Opportunities in PV:
Pharmacovigilance job profiles are Pharmacovigilance Associate, Drug Safety Associate, Clinical Data Manager, Senior Drug Safety Associate, Pharmacovigilance Scientist, Clinical SAS Programmer, etc. A pharmacovigilance professional earns INR 2,00,000 – 8,00,000 per annum on average. According to Glassdoor, the national average salary of a Pharmacovigilance professional is INR 3,01,464 per annum.
Pharmacovigilance jobs for freshers pay INR 1,90,000 – 2,50,000 per annum. After 2 -3 years of experience, pharmacovigilance salary is INR 4,80,000 – 10,00,000 per annum. A freelancer in Pharmacovigilance can earn an average of INR 1,00,000 – 8,00,000 per annum.
TCS, IQVAI, Cognizant, Wipro, Accenture are top pharmacovigilance companies and pay the highest pharmacovigilance salary of INR 4 – 9 lakhs per annum.
Pharmacovigilance also known as PV are activities that are related to the detection, assessment, understanding and prevention of adverse long term as well as short term side effects of medicine.
There are two important duties i.e. analyzing and identification of hazards of various medicines and preventing patients from wrong medications.
In short, it is the duty of pharmacovigilance professionals to collect adverse data on the companies' products, analyze the data, recommend the changes and warnings in labelling or clinical trial protocols.
To become a pharmacovigilance professional a degree in Life Science is required. They must have the knowledge of medical terminology, pharmaceuticals or nursing.
One must have information management skills, communication and foreign language skills, ethical, legal and regulatory knowledge to be successful in the field.
India is the fourth largest producer of pharmaceuticals in the world and has more than 8,000 licensed drug manufacturers along with 60,000 branded formulations that will create various job opportunities for Pharmacovigilance professionals.
Accenture, Cognizant, IQVAI Limited, TCS, Novartis, APCER Life Sciences, etc are some of the top paying companies.
Eligibility for course:
Any Lifescience Graduates/Post graduates
Pharmacy background
Bachelors of Pharmacy
Masters in Pharmacy
MBBS doctors/Physician
Nurses
Dentists
Goals of This course:
To know thorough knowledge on PV
To know concepts in PV
To know the basic terminologies in PV
To become familiar with PV profession
What is Drug Discovery and development
To know role of PV Professional in Pharma industry
To become skilled PV professional
To learn PV
To take Certification of course
Benefits of PV course:
Add on skill in professional profile
New job opportunities in PV
Certification of completion
Self development
Continuous learning
Update in knowledge
Improvement is a continual process.
"Be it products, services or human beings we tend to improvise with innovation and always change and grow over time. Being stagnant or stuck with oneself will not make you successful."
English
language
Content
Introduction
Introduction
Pharmacovigilance Overview
History of Pharmacovigilance
Drug Discovery and Development
Pharmacovigilance planning
Terminologies and Definitions
Roles in Pharmacovigilance
Spontaneous Reports
Case Management Practices
Clinical Trials
Blinded Trials
Post-marketing surveillance and reports
Literature reports
Licensing partner & Regulatory authority reports
PMS reports