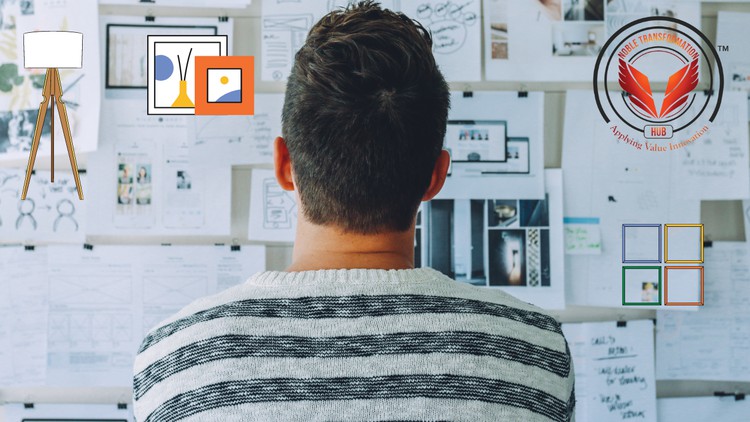 With Real Time Case Study and Case Method
What you will learn
Conceptualisation of visualising a brochure design end to end
How to choose sizes and format which is unconventional also but interesting
Choosing right sizes of paper, texture and conversing with printer in prior for better and efficient print
How to make the brochure interesting and playful so that people are engaged in the interaction and experience
How to choose pictures and caption attractive for your brochure design so keeps the brochure interesting
How to choose bilingual or multi lingual support for your brochure to attract different and versatile viewers
How to communicate a lot of meaning simply and minimally using strips of each pictured and showing in little lower transparency
Description
Ablout the Master Class:
This course is about the Brochure design and the step by step process of creating and conceptualising of a brochure from design to realtime printing through a real time case study.
In particular the case study is the travel experience which was asked to communicate the whole journey so it was fun as well as learning and I documented it and made a design learning based on the outcomes of this project.
Design philosophy:
As I used to say in my design courses, that design cannot be learned in the rot learning way or Text book learning way that you learn through a chapter and remember some formulas that will yield you some solutions. Design is unique and when different people approach the same we will get different solutions based on the inputs that designer works on.
So design can be approached in the way of learning through the case studies and by doing action on your own to learn yourself.
Learning by doing and learning by action.
Benefits of the Master Class:
Conceptualisation of visualising a brochure design end to end
How to choose sizes and format which is unconventional also but interesting
Choosing right sizes of paper, texture and conversing with printer in prior for better and efficient print
How to make the brochure interesting and playful so that people are engaged in the interaction and experience of it – even though sometimes you deviate by making no borders, no indexes, no regular A4 or A5 sizes etc
How to choose pictures and caption attractive for your brochure design so keeps the brochure interesting
How to choose bilingual or multi lingual support for your brochure to attract different and versatile viewers
Alignment and placing of pictures, texts and how to use the positive and negative spaces of create a visual clarity for placing content minimally
How to communicate a lot of meaning simply and minimally using strips of each pictured and showing in little lower transparency
How to print your brochures successfully with out much hassle with the good established printer.
English
language
Content
Introduction
Introduction
What is Bochure Design
What is Bochure Design
Bochure Design Content
Bochure Design Content
How to Design Bochure Part 1
How to Design Bochure Part 1
How to Design Bochure Part 2
How to Design Bochure Part 2
Problems Identified
Problems Identified
IRA Grass Print Desigin With A Case Study
IRA Grass Print Desigin With A Case Study
Recaping the Learnings
Recaping the Learnings
IRA Grass Print Desigin With A Case Study
IRA Grass Print Desigin With A Case Study