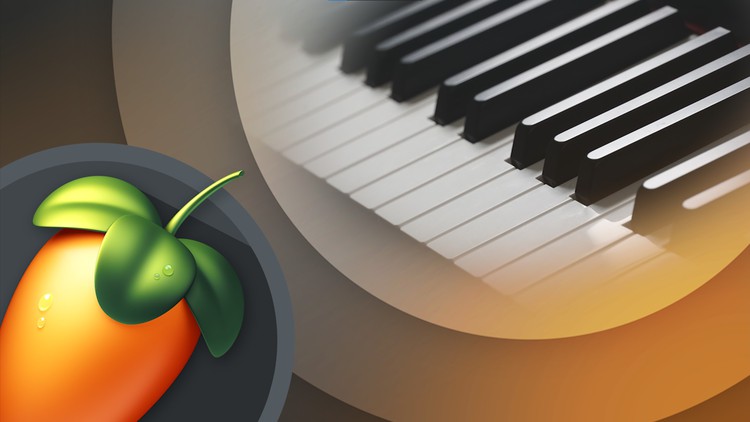 Unlock your potential by learning Music Theory in the best, easy & fastest way possible (Valuable Resources Included)
What you will learn
You'll be able to program Industry Standard Chords & Chord Progressions.
Advanced techniques which helps in making you a Super User in FL Studio.
You'll be learning Music Theory in the fastest, creative and efficient way possible.
Analysis of 3 Hit Songs to make you even more productive in production process.
Description
Hey there!
Hope you're doing good 🙂
Sick of those long lectures about Music theory which makes you bored ?
Tired of investing a lot of time in learning something ?
Worry not!
I won't waste you time 😉
In this course you'll learn Music theory in the best, fastest, easy & efficient way possible!
Learn Everything related to Music theory to produce a Hit sounding Chord Progression in less than 2 Hours !!!
From the basics to more advanced level, you'll be able to learn different types of tips , techniques, tricks and hacks which will eventually makes you the power user in Music Theory in FL Studio.
At the end of the course, you'll become a power user in making hit sounding Chords and Chord Progressions, also in adapting various techniques, tips and tricks.
That's not all it!
Get Valuable Resources which worth a lot!
Who Am I ?
I'm Hari from Music Magic Entertainment, A place where we fulfill all your audio needs from Music Production to Audio Editing , Mixing , Mastering , Sound Designing, Song Writing and More.
As I feel time is more valuable in our lives, my only motive is to provide quality knowledge in the easy, fast & efficient way possible.
We are a freelancing group in the past who made a lot of projects and saw our clients satisfied with our pristine work.
Some Feedbacks Say:
"This place is amazing for your works in any audio field, I'd love to be working with you again and again, Thank you so much for making us proud – Kevin "
" Haven't thought that you guys could make something like this I'm so shocked , The quality and the quantity you're providing for this price is insane – Simon K "
" As your brand says, I feel magic in my music every time my music is in your hands, i feel safe & confident, hats off to those skills – Subramanyam "
English
language
Content
Introduction
Introduction
Basics of Music Theory
Pitch & Note
What are Chords?
Scale & Octave
What is a Major Scale?
Intervals
Triad – A Basic Chord
All Chords In C Major Scale
A Simple Hack for Creating Chords
Foundations of Music Theory
Roman Numerals In Music Theory
Concept of Inversions
Idea of Transposing
Natural Minor Scale
Relation between Major & Minor
Added Tone Chords
7th, 9ths, 11ths & 13ths
A Simple hack for creating 7ths 9ths 11ths & 13ths
Suspended Chords
Power Chords
Arpeggios
Theory Wrap Up & Implementation
Hit Song Chord Progression Analysis
Hit Song Chord Progression Analysis #1
Hit Song Chord Progression Analysis #2
Hit Song Chord Progression Analysis #3
Conclusion
Conclusion
Bonus Lecture