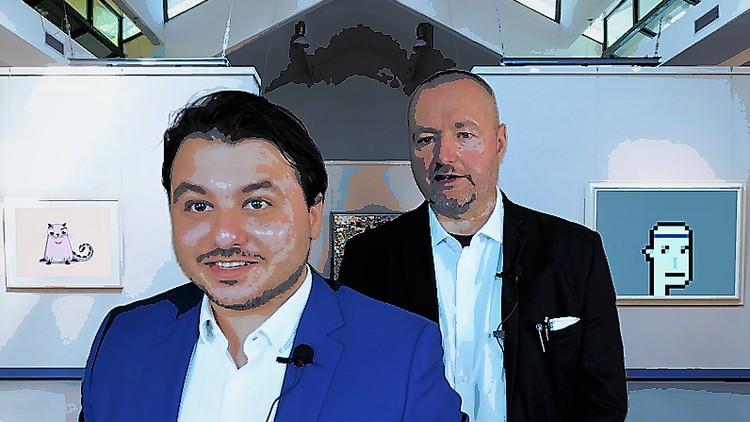 Crash course in the basics of creating and trading NFTs as a digital asset
What you will learn
☑ NFT as a digital financial asset
Description
Dear students and others interested in Non- Fungible Tokens,
Whereas most NFT courses highlight technological components, our course introduces NFTs from both the IT and financial / legal perspective. It is a how-to user guide that covers trading in the NFT markets, understanding the legal issues involved with NFTs (non – fungible tokens), and the technological solutions that NFT can offer in order to create what is called a DIGITAL ASSET.
Our unique selling point (USP) in this course is that we may introduce to you the NFT as a Tradable Digital Asset.
The following are the modules that we present to you:
Chapter one – Tokenization
Chapter two – Ownership
Chapter three – Trading
Chapter four – Smart-contracts
Chapter five – Technical
Chapter six – How to sell your NFT
If you study the modules carefully you will understand not only how to create non-fungible tokens but also how they can be traded, leveraged, or sold together with smart contracts.
A small case study and a small test on the materials will test your competence after your study.
The course is a crash course which means that it only takes one and a half hours of your time in order to see a result.
Good luck!
                                                                        – U2 CAN NFT –
The NFT Guys

George & Robert
English
Language
Content
Introduction
Introduction
Curriculum
Course Objectives
Introduction Tokenization Chapter
Tokenization Chapter
Introduction Ownership Chapter
Ownership Chapter
Introduction Trading Chapter
Trading Chapter
Introduction Smart Contracts
Smart Contracts Chapter
Introduction Technical
Technical Chapter
Introduction How to Sell your NFT
How to sell your NFT
Introduction Case Study
Case study: Beeple's 'Everydays: The First 5000 Days'
TEST
TEST ANSWERS EXPLAINED
Outro