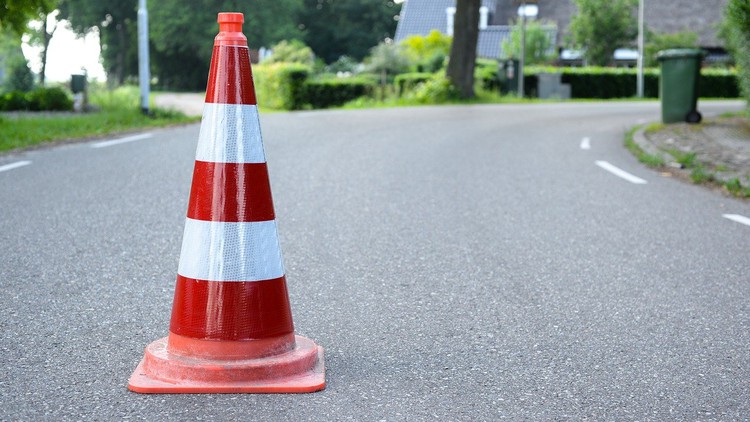 ISO 39001:2012 Lead Practice Exam – Validate Road Traffic Safety knowledge, experience and skills | 40 MCQs on Standard
What you will learn
Sample Practice exam for ISO 39001 Lead Auditor Exam
Self Assessment on ISO 39001 Road Traffic Knowledge
Weak Areas of ISO 39001 Road Traffic Safety Management
Description
Around 1.35 million people die each year as a result of road traffic crashes. Whilst in the year 2020, approx 1.8 million people die by CoVID-19 globally. Therefore 1.35 million is comparable with 1.8 million, and this is one important area globally; that should be focused on improving and reducing the awful numbers. The global road safety week is celebrated between 17 – 23 May 2021. More than a celebration; departments, and road managing organizations need awareness and a framework based on international best practices on road traffic safety management. ISO 39001:2012 specifies requirements for a road traffic safety (RTS) management system to enable an organization that interacts with the road traffic system to reduce death and serious injuries related to road traffic crashes which it can influence.
The online exam is one of an effort to increase awareness of the ISO 39001 standard. It offers a comprehensive learning opportunity for professionals and those who look to work as change agents for traffic safety within their organizations. Self Assess through this online exam today and enhance your career by staying up to date with the new changes in this important IATF standard.
ISO 39001 standard is made on the quality philosophy of Plan, Do, check, and Act Cycle and is made in the same format as ISO 9001. Therefore, organizations have to check whether their operations are done according to the planning phase or not. Similarly, if you are a qualified professional and ISO 39001 beginner or expert, you also have to check your Road Traffic Safety Management expertise. This "knowledge validation exam" helps you check and validate your ISO 39001 standard and its fundamental concepts like organization knowledge and internal audits.
—————————————————————————————————————————-
Exam Composition
You will be assessed when you take this online exam in the following areas (Course Objectives):
ISO 39001 Terms and Definitions
Context of organization for RTS
Leadership role in RTS
RTS Operations
RTS Support Functions
RTS Emergency Response
RTS Improvement
Technical Concepts
—————————————————————————————————————————-
Food for Thought
Be Familiar with ISO 39001 RTS knowledge which you hold…
If you think you are an expert in  ISO 39001 RTS after taking courses on the subject and working with it…
You need to hold on!
Join this exam and self-assess yourself!
Maybe you need to learn and learn…
Or you can prove your knowledge and expertise by completing this exam.
Both ways, you are in a win-win situation.
—————————————————————————————————————————-
Certification: Udemy does not provide certification for exams; they only do in the case of Video Courses. But the great news here is, we have empowered our paid students to have a certificate once they qualify by 80% in the exams. It is a manual process in which learners are requested to submit evidence of qualification and apply for the certificate. The certificates are issued at the end of a month.
—————————————————————————————————————————-
Official Lead Auditor Exam Versus Lead Auditor Practice Exam:
1. Official LAC Exam is a written one; the Practice LAC exam is MCQ-based.
2. Official LAC exams have four different sections, Practice LAC exam has two different sections.
3. Official LAC exams have the last section for three written audit case studies. Practice LAC exam does not contain cases at the moment.
—————————————————————————————————————————-
Note:  ISO 39001 standard is a copyrighted document of ISO. We will not be sharing the standard. Please purchase it from the ISO store.
—————————————————————————————————————————-
Good news: We will be adding more content, for example, case studies, to practice tests in the future. Suppose you lack the knowledge to take  ISO 39001 RTS courses from Udemy or the instructor to guide you on gaining  ISO 39001 RTS knowledge.
—————————————————————————————————————————-
One Month Money Back Guarantee: Don't forget One Month's 100% Money Back Guarantee without inquiry. This means you have unconditionally no risk when registering for this Course.
—————————————————————————————————————————-
Ask Questions & Report Complaints: You can use a discussion forum on the right side of this course to discuss specific queries and report problems you face about the course's content.
—————————————————————————————————————————-
Take this course: Follow the "Take This Course" Button by clicking at the Top Right Hand Side of the Page. Then, please proceed with the instructions and follow them to register and pay for the course.
English
language