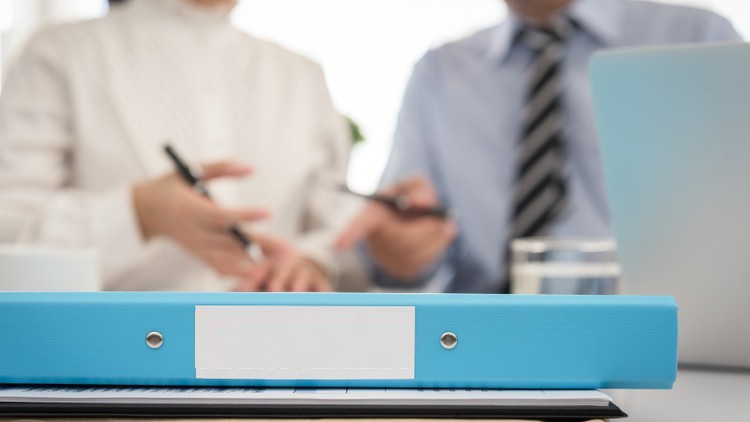 Online Training Course on ISO 31000:2018 – Easy Simple Lectures on Terms, Clauses of Risk Mgmt. | 100% Standard Coverage
What you will learn
What is Uncertainty & how is it related to risk?
The complete coverage on the clauses of ISO 31000:2018 standard
The Principles of Risk Management Framework
The Risk Management Framework
The Risk Management Process
Self Assessment for yourself on ISO 31000
Description
Risk Management is now an important consideration for all businesses. Since businesses are going for a proactive approach rather than a reactive one. Therefore businesses need professionals who understand the international guidelines on risk management so those can work for managing risks within organizations. This is where this course will be helpful. ISO 31000 is the international standard that provides important guidelines on risk management for businesses, it is important for all to understand those guidelines and work for improving the Risk Management System as per ISO 31000.
What you will learn when you take this online course (Course Objectives):
The publication of the new ISO 31000:2018  standard
The specific differences between old and new editions
Revision specifics of the new standard
The Standard's compatibility with any organization
Important Terms of Risk Management in Standard
Risk Management Principles
The framework of Risk Management

Leadership
Integration
Design
Implementation
Evaluation & Improvement

Process of Risk Management

Communication and consultation
Scope, context, and criteria
Risk assessment
Risk treatment
Monitoring and review
Recording and reporting
Risk Management Terms, Definitions & Principles
General Framework of Risk Management

Generally, the course covers all content on Risk Management such as:

Understanding of the Organization and its Context
Establishing Risk Management Policy
Accountability of Risk
Risk Assessment
Risk Identification
Risk Analysis
Risk Evaluation
Risk Treatment
Preparing & Implementing Risk Treatment Plans
Monitoring & Review
This course also provides clause by clause analysis of the ISO 31000:2018 standard.
No need to pay several thousand dollars for a one-day awareness course on the latest standard. This course will suffice your requirement.
You will learn about this new standard with ease with the help of video lessons having info-graphics and quizzes.
NOTICE: Please note that this ISO 31000:2018 standard is copyright protected. A standard copy will NOT be issued with this course. However, ISO has made this standard free to view. We don't know how long it is available, but we will let you know how to access it as long as it is available.
Certificate Issuance Alert from Exoexcellence: Many students have complained that they do not want the new Udemy Certificate (template issued last year). Rather, they wanted the older one. We have communicated their concern to Udemy's management. But please note that is their standard and they are not going to change that for now. So in order to satisfy the need of our students, we have a designed certificate (which is being issued from Exoexcellence Training Resources) which seems satisfactory to our students; raising the concerns. Therefore, now we have a system within the course where you can request a certificate from us after completing the course.
Amazing Offer – Resource Materials: There are free resources that are exclusively written on different sections of the courses and are also addressing the requirements of the ISO 31000:2018 standard. These unique resources are available in the last lecture of the section. All slides are also provided in free resources.
Free Implementation Tools: Two implementation tools will also be added for free in this course.
One Sample Risk Management Document
Checklist for ISO 31000:2018
One Month Money Back Guarantee: Don't forget, this Course has without inquiry, One Month 100% Money Back Guarantee. This means you have unconditionally no risk when registering for this Course. But in that case, our free materials should not be used since those are given to our learners who stick with this course.
Ask Questions & Report Complaints: A discussion forum on the right side of this course can be used to discuss specific queries and report problems you are facing about the content of the course.
Take this course: Follow the "Take This Course" Button by clicking at the Top Right Hand Side of the Page. Proceed with the instructions and follow them to register and pay for the course.
English
language
Content
Introduction to ISO 31000:2018 and Risk Management
Introduction to Risk Management
Important Terms & Definitions in Risk Management
Principles of Risk Management
The Background of ISO 31000 & Online Browsing Platform
Introduction to ISO 31000:2018 and Risk Management
Leadership Driven Designing of Risk Management Framework
Leadership & Commitment
Context of Risk Management
Integration of Risk Management
Design of Risk Management
Leadership Driven Designing of Risk Management Framework
Elements of Risk Management Framework & its Process
Implementation & Evaluation
Improvement of Risk Management
Process Cons & Part.
Risk Scope Criterias
Risk Criteria
Risk Assessment
Risk Analysis
Risk Evaluation & Risk Treatment
Risk Treatment Preparation & Implementation Plans
Reporting & Recording
Elements of Risk Management Framework & its Process
Bonus Lecture
ISO 31000:2018 Risk Management Assessment
ISO 31000:2018 Risk Management Assessment 1
ISO 31000:2018 Risk Management Assessment 2