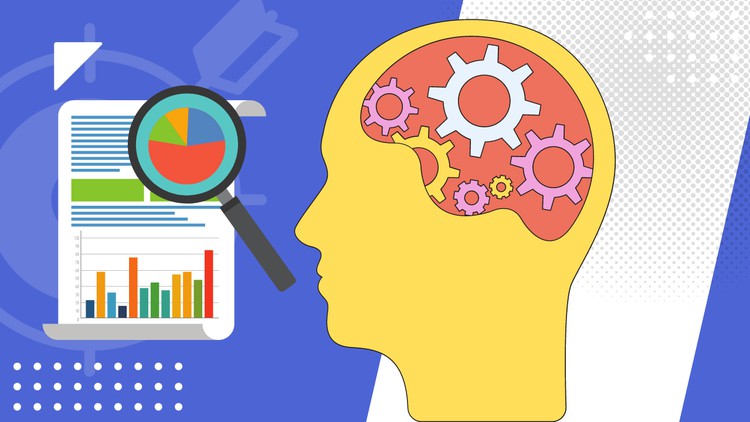 From Zero to Intelligence Analyst: Unlock Your Analytical Potential and Learn to Apply Critical Thinking
What you will learn
Apply critical thinking skills throughout the analytic process
Identify and mitigate biases to reveal unstated assumptions
Formulate clear and specific intelligence questions
Conduct research to identify existing data and gather new evidence
Determine the relevance and importance of intelligence questions
Select and apply appropriate analytic techniques
Reevaluate and revalidate previous analytic conclusions
Understand the intelligence cycle and its operation
Description
"Unlock the power of intelligence analysis and skyrocket your career to new heights."
Are you new to the world of intelligence analysis and looking to start your journey on the right foot? Or are you a current analyst looking to enhance your expertise and stay ahead of the curve?
Look no further.
Many aspiring intelligence professionals or current analysts may feel overwhelmed and underprepared when it comes to understanding the intelligence analysis process and the tools and techniques used to conduct analysis.
Imagine having the ability to make strategic decisions, uncover crucial information, and outsmart your competition… With this course, you'll gain access to the tools and knowledge to make it all possible.
This course is made for people who are just starting out and want to learn about the whole process of intelligence analysis in a clear and concise way.
With this course, you'll get the skills and knowledge you need to start in this field and take the first step toward a rewarding career in the intelligence community.
You'll gain the ability to:
Apply critical thinking skills throughout the analytic process to ensure accurate and objective analysis
Identify and mitigate biases to reveal unstated assumptions
Formulate clear and specific intelligence questions
Determine the relevance and importance of intelligence questions
Conduct research to identify existing data and gather new evidence
Select and apply appropriate analytic techniques for different types of intelligence questions
Reevaluate and revalidate previous analytic conclusions to ensure that the analysis is up-to-date and accurate
Understand the intelligence cycle and its operation in the intelligence community
Don't let a lack of experience hold you back from achieving your goals.
This course is tailored to be accessible to all learners, regardless of prior experience. With the support of our industry experts and the flexibility of self-paced learning, you'll have the tools and guidance you need to succeed.
Take the first step towards a successful career in the intelligence community and enroll now!
English
language
Content
I. Introduction
Overview of the course and its objectives
Importance of intelligence analysis in the security field
II. Critical Thinking Skills
How to apply critical thinking throughout the analytic process
Identifying and mitigating biases to reveal unstated assumptions
Logical, probable and plausible reasoning
Common analytic mistakes
III. Refining and Clarifying Intelligence Questions
Techniques for formulating clear and specific intelligence questions
How to determine the relevance and importance of intelligence questions
Breaking it down problems
IV. Research and Evidence Collection
Conducting research to identify existing data and gather new evidence
How to evaluate the credibility and reliability of sources
V. Analytic Techniques
Overview of different analytic techniques and their applications
How to select and apply appropriate analytic techniques
How to use the sorting, chronologies and timelines techniques
How to use the matrix technique to aid analysis
VI. Reevaluation and Revalidation
Importance of reevaluating and revalidating previous analytic conclusions
Techniques for reviewing and updating previous analysis
VII. The Intelligence Cycle
Understanding the intelligence cycle and how it operates
How to incorporate feedback and new information into the intelligence cycle
VIII. Intelligence Analysis Tools and Skills Development
Overview of different intelligence analysis tools and technologies
How to use and develop analytical skills to improve intelligence analysis
IX. Intelligence Collection Disciplines
Overview of different intelligence collection disciplines
How to use and identify different intelligence collection disciplines
X. Dissemination and Skills Development
How intelligence is disseminated and developed dissemination skills
How to communicate intelligence effectively to different audiences
Quiz 1
Quiz 2
Quiz 3
Quiz 4
Quiz 5