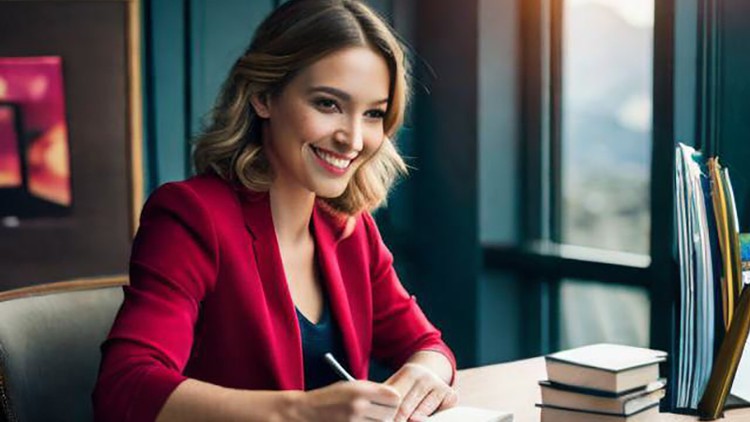 The most effective guide on speed writing.
What you will learn
How to discipline yourself to write faster
How to use tools to increase the speed of your writing
How to make yourself accountable
How to fight writers depression
Description
Elevate your poetic aspirations with our comprehensive course, "How to Write Your Poetry Books Faster Than Ever: The Most Effective Guide on Speed Writing." Designed especially for a tech-savvy blogger like you, this course promises to ignite your creative flames and streamline your journey to becoming a prolific poet and author.
In this course, we delve into the art of speed writing for poetry books. You'll gain insights into efficient writing techniques, harnessing the power of technology to enhance your creative process, and refining your poetic works with expert guidance. Our course will also equip you with the knowledge to navigate the world of publishing and establish your unique author brand.
With your passion for technology and your knack for writing, you're uniquely positioned to excel in the world of poetry. Join us in this transformative experience, and discover how to write your poetry books faster and more effectively than ever before. Get ready to share your poetic voice with the world and leave a lasting literary legacy. Enroll now and embark on a poetic journey like no other!
But that's not all. Our course is more than just a journey; it's a supportive community of fellow poets and aspiring authors who share your passion. Throughout the program, you'll have the opportunity to connect with like-minded individuals from around the world, fostering valuable connections and collaborations.
';
}});
As a tech enthusiast, you understand the power of networking and the global reach of the internet. Our course leverages these principles to connect you with a diverse group of creatives, opening doors to exciting opportunities and inspiration you won't find anywhere else.
By the end of this transformative experience, you'll not only have the tools to write poetry books faster but also a network of peers and mentors to support your ongoing poetic endeavors. You'll be well on your way to becoming a prolific poet and author, leaving an indelible mark on the literary world.
So, don't wait any longer to realize your poetic dreams. Enroll now and embark on this extraordinary journey of creativity, community, and poetic excellence. Let's redefine the way you write poetry books and make your literary aspirations a reality. Join us today!
Introduction
Introduction
Discipline is the key
Discipline is the key
Sticky notes
Sticky notes
Making yourself accountable
Making yourself accountable
What you should tell others about what you do
What you should tell others about what you do
How to challenge yourself
How to challenge yourself
Finding writing buddies
Finding writing buddies
The secret sauce
The secret sauce
How to fight depression
How to fight depression