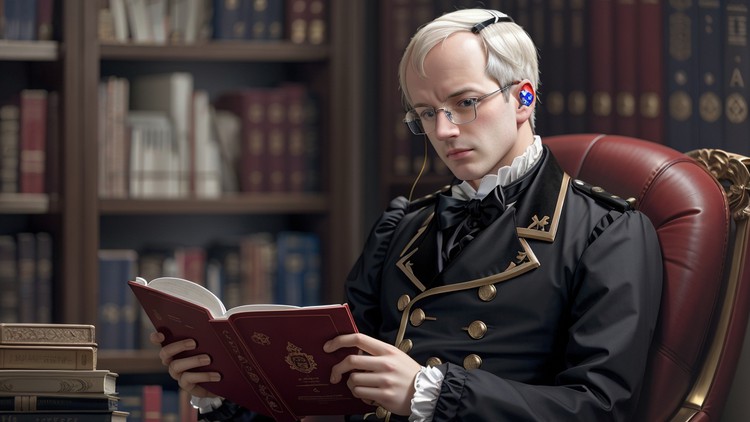 Sell it, Matket it, Prosper.
What you will learn
How to compare different AI text generators
How to compile the manual out of AI generated pieces
How to get infographics for free
How to create a PDF out of your manual and put it on sale
Description
In our comprehensive "AI-Generated Manuals" course, we invite you to embark on a transformative journey into the world of cutting-edge content creation. Discover how artificial intelligence is reshaping the manual creation landscape, offering you unprecedented speed, efficiency, and scalability.
Throughout this course, you'll delve into the core components that will empower you to become a proficient AI-generated manual creator:
Understanding Your Audience: We'll guide you in mastering the art of identifying and connecting with your target audience. By understanding their unique needs and preferences, you'll create manuals that truly resonate and captivate.
Niche Selection: Choosing the right niche is the key to your success. You'll learn how to pinpoint niches that align with your expertise and market demand, setting you on a path toward content creation excellence.
';
}});
Selecting the Ideal AI Model: Navigate the diverse landscape of AI models with confidence. Discover the strengths and weaknesses of different models and select the one that perfectly aligns with your content creation goals.
Mastery of Content Creation: Dive deep into the manual creation process, from effective data gathering and content generation to meticulous editing and quality assurance. Craft manuals that are not only informative but also engaging.
Effective Selling Strategies: Uncover the secrets to successful manual marketing, pricing strategies, and distribution techniques. Learn how to build a loyal customer base and monetize your AI-generated manuals effectively.
By enrolling in our course, you'll equip yourself with the skills and knowledge needed to thrive in an ever-evolving landscape where AI-generated content is in high demand. Stay ahead of the curve and unlock the limitless potential of AI in manual creation. Enroll now to transform your content creation skills and seize the future of content creation!
Introduction
Introduction
Defining AI Generated Content
Defining AI Generated Content
The Benefits of AI in Manual Creation
The Benefits of AI in Manual Creation
Understanding the Different Types of Manuals
Understanding the Different Types of Manuals
Identifying Your Target Audience
Identifying Your Target Audience
Selecting a Niche for Your Manuals
Selecting a Niche for Your Manuals
Comparing different AI models for manual generation
Comparing different AI models for manual generation
Building the manual and adding visual elements to it
Building the manual and adding visual elements to it
Reviewing and editing AI-generated text
Reviewing and editing AI-generated text
Uploading and Publishing
Uploading and Publishing
Strategies for expanding your manual portfolio and Outsourcing
Strategies for expanding your manual portfolio and Outsourcing