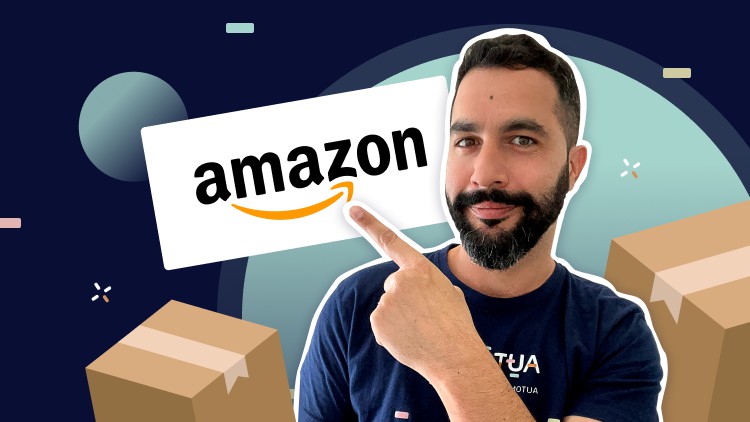 A Complete Step-By-Step Guide For Beginners
What you will learn
Creating An Amazon Seller Account
Getting Familiar With The Seller Central Dashboard
Be Able To Find Dropshipable Products
Understand The Fees And The Different Seller Plans
Description
Looking to start a dropshipping business on Amazon in 2023 but still trying to figure out where to begin? You have come to the perfect course!
Our dropshipping pro, Liran Zablo, will walk you through setting up your Amazon account to creating a winning strategy that will maximize your profits.
With our easy-to-follow instructions and practical tips, you'll be able to navigate the complexities of Amazon and confidently launch and grow your dropshipping business on this eCommerce marketplace in no time!
Who should take the course?
This course is perfect for beginners and experienced sellers alike who are looking to start or grow their Amazon dropshipping business.
What will I learn? 
• How to set up your Amazon account
• How to find trustworthy suppliers
• How to source profitable products to sell
• How to fulfill, optimize and automate your listings
Why should I take the course?
Starting a dropshipping business on Amazon can be daunting, especially if you need help figuring out where to begin. Our experienced eCommerce expert will teach you the practical skills and strategies you need to launch and grow a profitable online store. By enrolling in this course, you'll gain valuable insights and knowledge that will set you on the path to success. Don't miss out on this opportunity to learn from an industry professional and take your dropshipping business to new heights!
Enroll today and let us know what you found valuable.
English
language
Content
Introduction
Introduction
Getting Started
Creating An Amazon Seller Account
Amazon Seller Central Dashboard
Amazon Seller Plans & Fees
Product Research Methods
How To Sell On Amazon
Product Brand Approval
Finding Suppliers
Product Importing
Conclusion