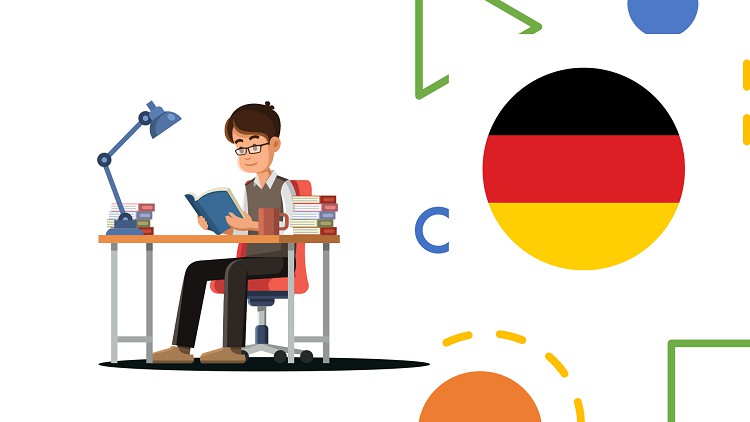 German Language: REMEMBER Vocabulary using your imagination
What you will learn
100 German Words
Powerful technique to use your Imagination to Remember new words
Description
A strong Vocabulary is a must to effectively learn German.
Your Vocabulary skills will help you in
Reading German
Writing German
Listening to German
Speaking German
Learning German grammar
Vocabulary is the fuel that aids in acquiring all these skills. Everyone knows this. But how do you develop a strong vocabulary? That is what we will help you with in this course.
How is this Course UNIQUE?
We bring you an innovative method to memorize the meaning of German words. If you have faced difficulty remembering new words you have learned, this course is for you.
We will teach you how to learn 100 new words in 1 day and retain what you have learned.
If you apply this method, you will be able to remember the meanings of the words you learn without having to resort to rote learning techniques. Remember what you have learned right from the start itself.
By the end of this course, you will have learned 100 basic German Words. You will also have mastered the technique which you can employ to learn any new word and remember it.
Practice does not make perfect, only the right type of practice will help you to get the job done in the shortest possible time!
YOU'LL ALSO GET:
30 Days Money back guarantee
Enroll today!
Let's make your dream of learning German come true
– Jackson
English
language
Content
100 Common German Words
11 words – man, woman, child etc.
10 words: Time, Date, year, week etc.
14 Words: Wishes, Yes, No etc.
10 words: Adjectives
10 words: Moods
10 words: Verbs
13 words: Weather
10 Words: Colours
10 Words: Clothes, accessories etc.
10 Words: Work