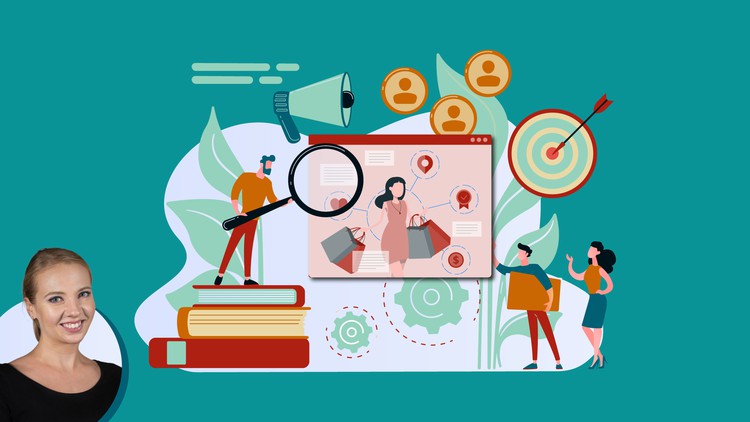 Product Owner Academy II: learning about customers, understanding statistics and applying scientific methods to testing
What you will learn
Conduct the customer research in the right order
Plan and conduct quantitative research
Identify customer target segment
Review and refine the product vision
Conduct qualitative research
Prepare for a customer interview
Conduct a successful customer interview
Build customer persona
Build customer journey
Understand the key concepts of statistics
Use samples to derive conclusion about population
Identify mean and proportion
Describe the normal distribution and apply Empirical rule
Set null hypothesis and alternative hypothesis
Calculate confidence intervals for means and proportions
Set up experiment criteria
Apply various sampling techniques
Avoid common mistakes and biases
Understand the difference between MVP and prototype
Plan an MVP
Use multiple usability research methods
Understand the difference between usability research and user research
Plan and conduct an A/B test
Description
In order to survive in the market these days, it is absolutely critical to understand who your customers are, what are their needs, wants, goals and pain points. Missing a step in customer research, interviewing the wrong people or misinterpreting the experiment results can lead to poor sales, bad reviews and even to the product failure. At the same time, a holistic approach based on science and best practices will help you to maximize value delivered to the customers, and as a result bring your business to success.
This is the second course in "Product Owner Academy" series. In this course we are going to take a deep dive into the world of customer research, statistics, user testing and data-driven decision making. You don't have to have any prior knowledge of the subject, as we will learn all the concepts from the basics.
What will you learn
After completing this course you will be able to confidently plan and execute quantitative and qualitative customer research, build customer personas, design customer journey and product vision. You will also learn how to confidently navigate the world of statistics, estimating means and proportions of the population, setting up confidence intervals and margin of error, defining null hypothesis and alternative hypothesis, calculating the rejection regions and criteria for decision. On top of that you will become familiar with various approaches to usability testing, learn how to set up an A/B test, how to design MVP and what is the difference between MVP and prototype.
The course includes many activities using Miro (a free online whiteboard tool), knowledge tests and a lot of practical examples and pieces of advice on how to apply the new skills and knowledge to practice. There are also downloadable materials and useful links to help you maximize your learning outcomes.
Whom is this course for
While this course is designed with Product Owners in mind, it would definitely be useful for people involved in product or service development – startup and business owners, product team members, product and project managers and anyone else interested in customer research and data-driven decision making.
This is an entry-level course, so we will start from the very basics and gradually build up the knowledge as we dive deeper into the topics.
About your instructor
I am the founder of Agile Apothecary. Having worked as Agile Coach and Product Owner in Rakuten, Indeed and McKinsey & Company, I had the privilege of being part of Agile transformation across multiple industries and geographies. Over more than 10 years of professional career, I have supported hundreds of teams, coached and trained thousands of people. I am especially passionate about training Product Owners, as this role is critical for the success of the business and is as challenging as it is exciting.
Don't wait, sign up today and let's get started!
English
language
Content
Introduction
About this course and Product Owner Academy
Resources and tools you will need
How to make the most out of this course
Who are your customers?
About this section
Importance of knowing your customers
Quantitative research
ACTIVITY: research for a new business idea
Segmentation: narrowing down your focus
Review your product vision
Section wrap-up
Getting to REALLY know your customers
About this section
Qualitative research
How to conduct interviews to get the information you need
ACTIVITY: Preparing for an interview
Why do we need customer persona?
ACTIVITY: build a customer persona
What is customer journey and why do we need it?
ACTIVITY: Develop a customer journey
Section wrap-up
Applying statistics and making data-driven decisions
About this section
Statistics, population, means and proportions
Confidence intervals and margin of error
Normal distribution and Central Limit Theory
Empirical rule
Mean or proportion?
ACTIVITY: Calculating confidence intervals
Null hypothesis and alternative hypothesis
Set up criteria for decision
Sampling like a pro
Common mistakes
Section wrap-up
Usability testing and user testing
About this section
MVP vs. prototype
ACTIVITY: build MVP
Usability testing: common approaches, pros and cons
User testing or usability testing?
ACTIVITY: Design an A/B test
Section wrap-up
Final test
Final notes
What's next?
BONUS