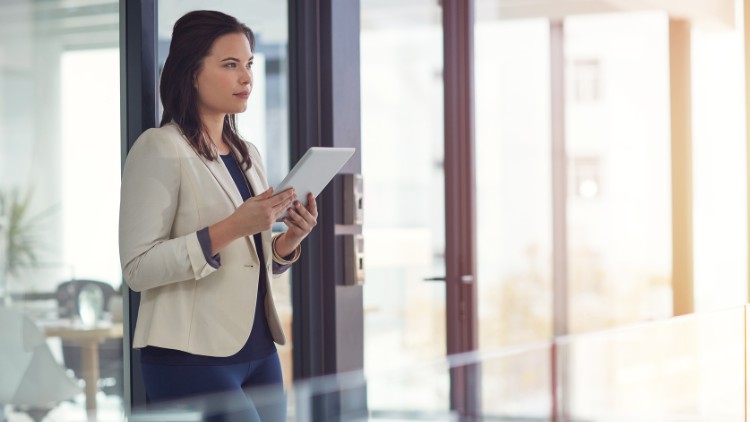 Learn how to design and implement COBIT 2019 in your organization.
What you will learn
Description
Content

What you will learn
Description
Welcome guys in this course I will be your instructor. in this course I will talk straight to the point. Therefore, we will cover more in less time.
I tried my best to make this course compact and valuable. Because lots of people don't have enough time to watch lengthy courses. So, if you are one of those then this is perfect course for you.
The COBIT framework was created by ISACA to bridge the crucial gap between technical issues, business risks and control requirements. COBIT can be implemented in any organization from any industry to ensure quality, control and reliability of information systems.
COBIT is an IT management framework developed by the ISACA to help businesses develop, organize and implement strategies around information management and governance.
Today's information and technology environment is complex. With the drive to create value and be competitive, balanced against the needs to be compliant with laws, rules, and regulations, organizations need best practice frameworks as a means of creating and maintaining their governance and management systems.
While there are many frameworks to choose from in the IT industry today, COBIT stands out as the only framework that focuses on the governance and management of enterprise information and technology.
COBIT originally stood for Control Objectives for Information and Related Technologies. But today it simply goes by COBIT.
COBIT helps align the business and IT so that everyone is working towards the same goals and ultimately stakeholder needs are met. It offers a tailorable governance system for any size or type of organization.
So, enroll in this course and you will learn a lots of great stuff about COBIT.
Thank you.
Content
Module 1
COBIT as a framework for IT governance
What COBIT is and not
COBIT for me
COBIT publication
Avoiding framework
Paths
Module 2
Adoption using principles as guidelines
Examining the ingredients of a governance system
Forty objectives for every IT company
The difference between governance and management
The distinction between management and governance
Secret in COBIT
Performance of the IT governance system measurement
Module 3
Tailored governance system
Impact of design factors
A workflow for designing a tailored governance system
Adopting and improving a governance system
Module 4
Use the goals cascade to ensure alignment
Design a tailored system using design factors
Interpret governance and management objectives guidance