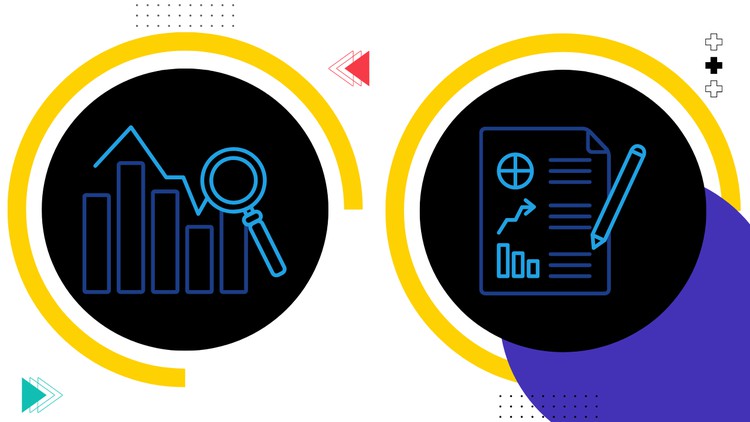 Understand Data science basics and learn the data science workflow without any complicated language.
What you will learn
Data science field overview
Importance of data science
Common data science tools
Types of data
Data science workflow
Description
With the increase in data generation, Data scientists are the most in-demand professionals in the industry. However, the supply is not matching the demand.
This opens new arenas for professionals to move into the industry through training and development. However, the journey is not easy.
Most of the online courses, right from the start focus on Statistics, Probability, and other concepts and it becomes difficult for someone to start with the basic concepts and understand why data science is important and what exactly it is.
This course will get you started with
1. What is Data science?
2. Why is it important?
3. What do Data scientists do?
4. What are the common tools used in the industry?
5. What is a Data science workflow?
This course will be a stepping stone, and after taking this course you will be better equipped to take the next step in your journey to become a DATA SCIENTIST!
WHO IS THIS COURSE FOR?
Anyone who is curious about the field of Data science and wants to learn more.
Features of this course are
Clear and simple explanation, suitable for everyone
Examples
Recommendation on the next steps after this course
Why wait? Click "Buy Now" and start your journey!
English
language
Content
Introduction
Introduction
Course Introduction
Data Science Field Overview
Overview
What is Data Science?
Importance of Data Science
What do Data scientists do?
Common Data science tools
Common Data science tools
Types of Data
Overview
Structured Data
Unstructured Data
Time Series Data
Data Science workflow
Overview
Problem Definition
Data Collection and Preparation
Data Exploration and Visualization
Modeling
Maintenance and Monitoring
AutoML (Automated Machine Learning)
Thank you!
Summary and next steps