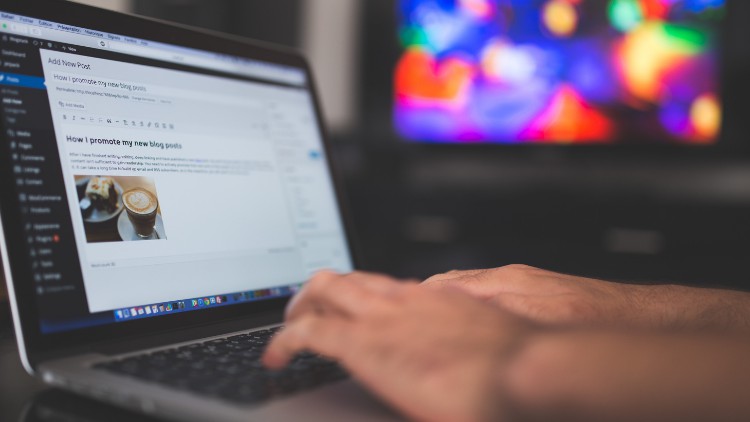 Learn Web Development and Start Creating Websites
What you will learn
how to build a website in wordpress
how to choose a domain name
how to install a wordpress theme
customize your wordpress website
create menu and add to home page
configure wordpress settings
Description
WordPress is one of the most common and easy-to-use platforms for building a website or blog on the Internet today. It is a PHP-based open-source content management system that controls by 42.8% of top 10 million websites on the Internet so far. WordPress is popular with companies all over the world because of the large number of plugins available and its ease of use.
As a result, WordPress makes it possible for everyone to create a website, even though they aren't programmers. Being a WordPress developer, on the other hand, involves a thorough knowledge of the WordPress core, library, and other best practices in order to create cutting-edge WP Plugins or themes to ensure that they function properly in all environments.
Who is a WordPress Developer?
A WordPress developer is a specialist who specializes in the WordPress platform's architecture and ecosystem. They might concentrate on upgrading the WordPress software or developing new products, such as plugins and themes. They may also assist clients in the development, customization, and management of WordPress sites.
What does a WordPress developer do?
The back-end or front-end creation of WordPress pages is usually the responsibility of a WordPress developer (or both). Creating custom WordPress themes and plugins is a common example, but it's not the only one. WordPress developers may be employed to create a sitemap or wireframes for a potential site, migrate an existing site to the WordPress platform, or redesign it to improve the search engine optimization and conversion rate.
What will you achieve after learning this course?
basic knowledge about wordpress web development
will be able to create websites
can step to find jobs as a freelancer
able to make money as a junior web designer

Welcome to the WordPress guide for beginners step by step.
In this tutorial, you will learn how to build a website in simple steps
Benefits of Making Your Own Website
Why Choose WordPress
Choose a Domain
Install a WordPress Theme
Configure Your WordPress Theme
Publish Your First Page
Create a Menu
Configure Your WordPress Settings
Install Essential WordPress Plugins
English
language
Content
Introduction
WordPress Web Development for Beginners
Course Overview
Benefits of Making Your Own Website
Why WordPress
How to Add a Site Logo
Theme
Configure Your WordPress Theme
How to Install a WordPress Theme
Watch How to Install a Theme
Take the Quiz
Publish Your First Page
How to Remove a Block
How to Add a New Post
Watch How to Create a Page
How to Create a Menu
Customize Your Website
Settings
Configure Your WordPress Settings
Watch How to Configure WordPress settings
Launch Your Site
Watch How to Launch Your Site
Domain Name
How to Choose a Domain Name
Find Your Domain Name
Extra
WordPress Plugin
How to Find and Activate Plugins
Thanks for Watching