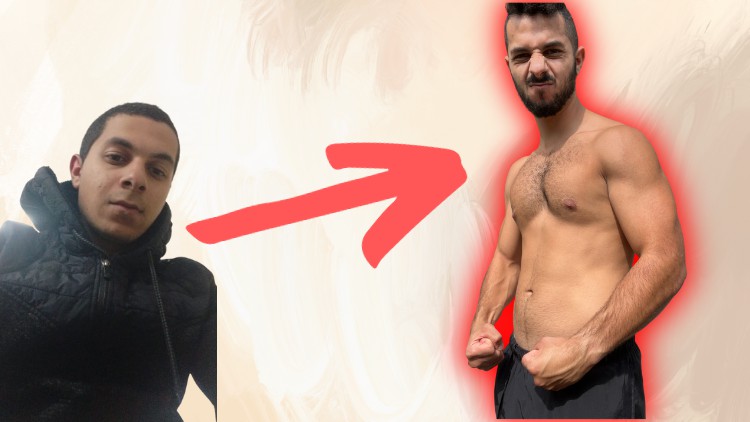 Lose weight effortlessly. whenever you so desire. Lose weight with the click of a finger after watching this course.
What you will learn
The real solution to losing weight (It's not counting calories)
The science of weight loss in a nutshell (Practical Steps)
Lose weight while maintaining lean muscle and look amazing
Build healthy habits to stay consistent with fitness FOR LIFE
Description
If you're interested in losing weight with the click of a finger, whenever you so desire, this course is for you. Many people in today's world look at weight loss from the opposite direction. It's actually not about the weight itself, but it's about the person you'll become once the weight is lost.
Here's what you'll gain from watching this weight loss course:
';
}});
The ability to lose weight with the click of a finger
The basic and necessary knowledge to lose body fat while maintaining lean muscle
The basic knowledge to build muscle
The terminology of weight loss
The ability to control your bad habits, primarily overeating
You'll understand how to be at a caloric deficit
You'll start working toward your dream body
If you don't understand yet, weight loss is all about self-development. This is why there are people who can lose weight with the click of their finger; whenever they so desire. On the opposite end, most people can't imagine losing their belly fat and getting the dream physique.
What this course will help you achieve is the knowledge you need to have to start losing body fat immediately! Remember, it's all about your mindset, not your workout plan, meal plan, or any other factor.
Introduction
Introduction
Table of Contents
Who Am I?
Requirements
Requirements
Weight Loss Basics
Weight Loss Basics
Caloric Deficit
Focus
Workout Plan
Weight Loss Workout Plan
Mindset
Mindset Is Everything
Let Go of Your Past
Results
What Would Future Me Do?
Weight Loss Tips
Critical Tips
Eat Until 80% Full
Avoid Vices