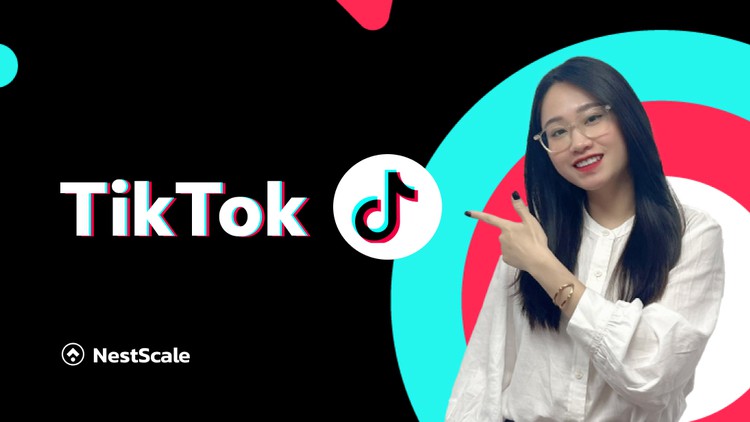 Advertising on TikTok from A to Z to expand your business reach and maximize Shopify store sales
What you will learn
Fully define the target audience for your TikTok Ads
Launch TikTok targeting ads from scratch to drive sales right in the first campaign
Choose the right TikTok Ads objective that align with your business goals
Create incentive content for stop scrolling TikTok Ads
Discover different TikTok Ads formats to find the most accessible one
Use re-targeting and retention campaigns to win back customers
Install the right TikTok pixels to Shopify store in a few minutes
Optimize and scale up TikTok Ads with data-driven decision
Description
Welcome to our course. It's glad to have you with us!
TikTok is more than just a place for dancing and lip-syncing, it's also a valuable social media platform for business. Building up your Shopify store presence through short-form video content helps show off your business offerings and engage with potential audiences. Lucky that you don't have to be an expert to advertise on TikTok and grow your Shopify business.
If you are a Shopify store owner who takes special attention to TikTok and wants to skyrocket sales by relying on TikTok, you have come to the right place.
';
}});
Our complete A to Z course is designed with Shopify business in mind. It's also about focusing on what matters to business and simplifying ad creation. Our passion is to help you launch successful TikTok ad campaigns and track ad performance with data-driven decisions.
In this dedicated course for Shopify merchants, we'll take you from a complete newbie to a TikTok Ads pro without any experience required. You will learn how to run, optimize, and scale your profitable TikTok Ads campaigns in an incredibly quick, simple, and effective way. Each lesson has a tutorial video, you can watch and follow us at every single step.
It's time to turn TikTok into your next Shopify sales powerhouse. See you inside the course!
Welcome to our course!
Are TikTok worth it?
How much do TikTok Ads cost?
Determine low budget TikTok Ads strategy
How to install (multiple) TikTok pixel on Shopify?
Install the right TikTok Pixel to track ad performance at ease
How to run TikTok Ads from scratch?
Run TikTok targeting ads to drive sales & gain valuable insights
How does TikTok retargeting work?
Create TikTok Retargeting Ads to target lost visitors
How to optimize and scale TikTok Ads?
Unique ABCD model for TikTok Ads optimization