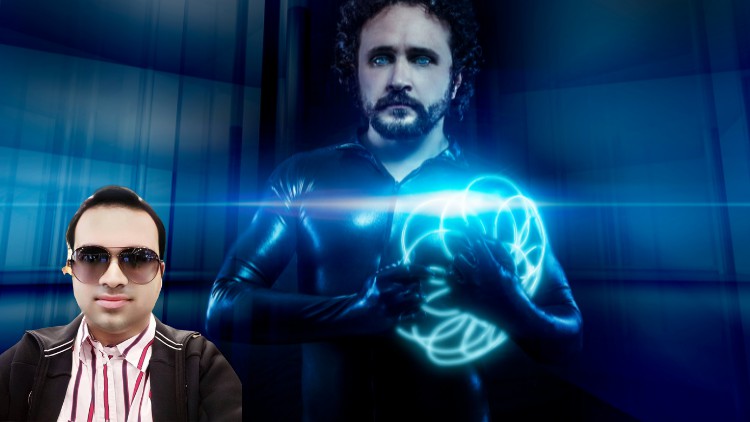 Create mind-blowing 3D virtual human spokesperson videos at incredible speed using your voice
What you will learn
☑ Learn how to convert an audio file into 3D animation virtual human spokesperson video using a super-powerful software
☑ Learn about cloud-based audio recording tools or apps to record high-quality audio
☑ Know how to set-up the software, download/upload backgrounds, load audio files, change colour of character skin tone or clothes.
☑ Learn about some amazing cloud-based screen-recording tools to capture the 3D animation output generated
Description
"3D animation is a technique which allows for each object or person to have their own three-dimensional space; this can create the illusion of depth while simultaneously creating motion within that world."
Good 3D animation is hard to create or execute and we all know it. What we must further be aware of is what is harder still is being committed to it in the long run as 3D animation is a vast, tiring and long process. Animation specialists know that 2D is a more simple technique – whatsoever, so it's a lot easier to learn and execute, but it still takes just as much, and even often more, time to do than 3D. On top of that, 3D is a lot more complicated than 2D.
It's for this reason that many producers are looking into 2D production as an animation technique. It's a technique that is not new though, but quite the contrary – it has been around since the '50s, actually much longer. However, it's been in the past couple of years that 3D animation has risen to the top. Just look at all the movies that were nominated this year for an Academy Award and you'll see that most, if not all of them, are 3D. If you think about all those movies, for example, "Life of Pi", "Hugo", and "Hayao Miyazaki's" movies ("The Wind Rises" and "Ponyo"), they were all done in 3D. This past year saw a large rise in 3D movies than 2D movies, especially when you compare it to the years before.
The 3D animation process normally has three phases associated with it being – the following stages:
1. Pre-production stage: This process includes concept creation, creating rough storyboards, making script reels, and character modelling. This is the most difficult stage of it all and also it involves a lot of brainstorming to be done by a huge team who will be working on the animation project.
2. Production stage: This involves the creation of the animated film's animated elements brought together layer-by-layer and scene-by-scene, all into one place, ready for the final touches to be done or applied. This is usually termed as the "Creation Stage" too.
3. Post-production stage: This stage deals with rendering of the 3D animation and editing the video using any video editing software like Adobe Premiere Pro, iMovie for Mac or Final Cut Pro (FCP).
The above phases also have multiple sub-processes within them. Thus, this makes 3D animation a complicated process – until now!
Forget being an animation specialist or learning 3D animation from scratch. 
What if we told you that you could create amazing 3D animation videos at high speed using the world's most powerful and secretive software? What if we told you that this is all possible without modelling, texturing, rigging, lighting or manual animation unlike leveraging traditional animation software to create a 3D output?
This means simply speeding up the three phases that we just talked about above by 99x. (You can create animation 99 times faster than using regular methods or software) and that's what we mean.
Welcome to the new age of 3D animation that can be generated with a single audio file you put across to the software – which we will reveal in this course. We will also look at changing characters, backgrounds colours etc. to be used in your video.
This superb and futuristic tech course has been created by Digital Marketing Legend "Srinidhi Ranganathan" and Mastermind "Saranya Srinidhi".
Are you ready to create mind-blowing 3D virtual human avatar videos at great speed? This is going to be an exciting course, after all.
Enrol now. Let's boom.
English
Language
Content
The Ultimate Voice to 3D animation Course
Introduction to the Mind-Blowing Course
Installing the audio-to-animation software
A tutorial on importing MP3 Files and Voice-changing third-party tools
A tutorial on changing backgrounds, characters and colours
Getting to the Final 3D Animation Output & a note on Screen-Recording Tools