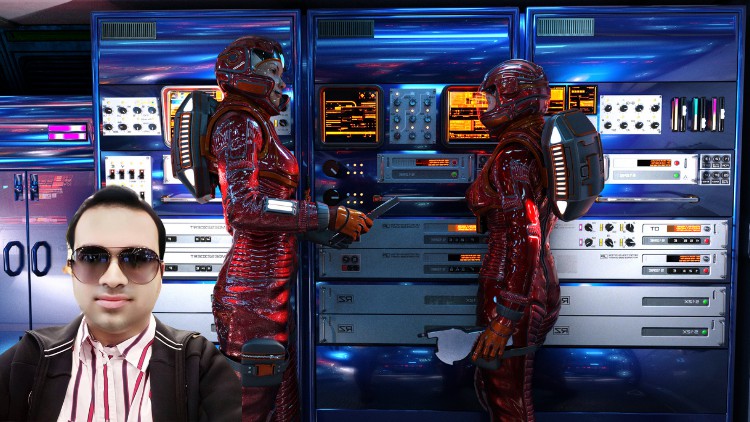 MBA in Programming and Trending Technologies: Part 8 course focussed on teaching The Internet of Things (IoT) tech
What you will learn
New Technologies in the Internet of Things (IoT)
Concept of IoT and how it works
Current and Futuristic Scenario of the Internet of Things (IoT)
Major Internet of Things (IoT) companies in the world
A excerpt on smart homes, smart cities, smart grids, connected cars and IoT application usage in the healthcare industry
Practical Tools Related to the Internet of Things (IoT)
Scope and Future of the Internet of Things (IoT)
Description
A grand welcome to learn "The Internet of Things (IoT): 2021 Trends and the Future".
Did you know? Learning the topic of 'Internet of Things (IoT)' can prove to be vital to help in your career. An exciting stream of future IoT applications will arise starting from 2021-2025 that would bring computer interactivity to life. The new-age concept of IoT will allow people to interact over great distances in real-time – both with each other and with machines – and this may create sensory experiences. This will allow for new opportunities for remote learning also.
Consumers often use their smartphones to communicate with IoT devices, whether they are smart speakers or thermostats, or smartwatches they wear. Connected devices at home provide ease, such as helping you make a list of food or savings, and turning down the heat while you're on a holiday.
This eighth super-incredible course part of the series called "MBA in Programming and Trending Technologies" created by Digital Marketing Legend "Srinidhi Ranganathan" and Super Programmer "Sowmya" will help you explore some of the top Internet of Things (IoT) related technology trends and websites in 2021. We will also cover an excerpt on smart homes, smart cities, smart grids, connected cars, and IoT application usage in the healthcare industry. What's more? We will showcase a few interesting and practical IoT related websites that every technology aspirant must be aware of.
There is no time to waste. The course will be educative, informative, and practical at the same time.
Enroll now, and let's start booming. There are interesting, engaging, and new things to experience here in this course.
Lights. Camera. Action. Let us do the magic starting now.
English
language
Content
The Internet of Things (IoT): 2020 Trends and the Future – The Course
Introduction to the mind-blowing course on the Internet of Things (IoT)
Applications of IoT: Detailed
Practical Tools and Websites Related to the Internet of Things (IoT)
Scope and Future of the Internet of Things (IoT) – Part 1
Scope and Future of the Internet of Things (IoT) – Part 2