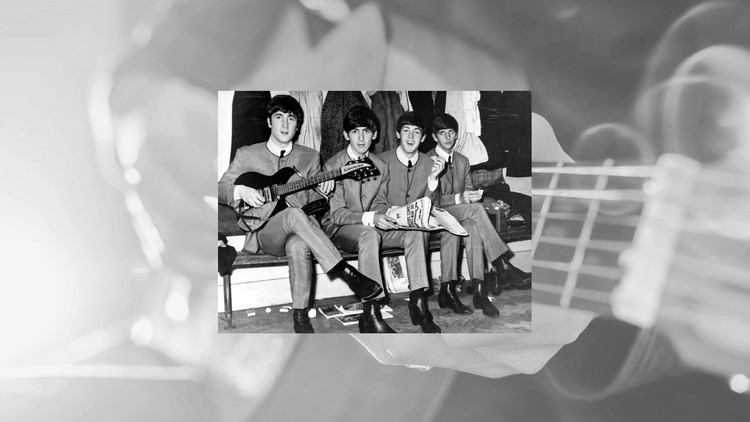 General Course Independent (GCI)
What you will learn
To be able to perform a simplified version of The Beatles "Here Comes The Sun"
Improved control of basic chords
Improved strumming
Expanded song repertoire
Description
Learn a simplified version of The Beatles classic "Here Comes The Sun" and perform it with the included play-alongs. The lesson is taken from the course "13 Classic Rock Songs" where you also find the advanced version.
PDF Notation is available in the resources of the first lecture ("Introduction")
Learn The Guitar By Learning Songs is a series of guitar lessons that aim to provide guitar students with efficient practicing tools in the form of well-structured play-along based lessons. In addition to verbal instructions all of the steps leading up to the mastery of a song are represented as short practicing videos ("PV:s") that repeats the segment at speeds suitable for practicing. The goal of each lesson is to the master the song video which is a fully produced track with on screen notation that corresponds to the practicing videos the student has been through. The platform is divided into 2 product lines: The General Course which is a systematic course that in 71 songs over 5 levels will take you from complete beginner to an early advanced level, and the General Course Independent-Series (GCI) which simply is songs and courses that you can expect to be able to learn when you are on a certain level. There are no GCI:s in the General Course.
English
language
Content
Introduction
01 – Here Comes The Sun SIMPLIFIED – Introduction
02 – Here Comes The Sun SIMPLIFIED – VERSE
03 – Here Comes The Sun SIMPLIFIED – PV – VERSE 90bpm
04 – Here Comes The Sun SIMPLIFIED – PV – VERSE 110bpm
05 – Here Comes The Sun SIMPLIFIED – PIC – VERSE
06 – Here Comes The Sun SIMPLIFIED – CHORUS 1
07 – Here Comes The Sun SIMPLIFIED – PV – CHORUS step1 90bpm
08 – Here Comes The Sun SIMPLIFIED – CHORUS 1 cont…
09 – Here Comes The Sun SIMPLIFIED – PV – CHORUS step2 90bpm
10 – Here Comes The Sun SIMPLIFIED – CHORUS 1 cont…
11 – Here Comes The Sun SIMPLIFIED – PV – CHORUS 1 90bpm
12 – Here Comes The Sun SIMPLIFIED – PV – CHORUS 1 110bpm
13 – Here Comes The Sun SIMPLIFIED – PIC – CHORUS 1
14 – Here Comes The Sun SIMPLIFIED – CHORUS 2
15 – Here Comes The Sun SIMPLIFIED – PV – CHORUS 2 90bpm
16 – Here Comes The Sun SIMPLIFIED – PV – CHORUS 2 110bpm
17 – Here Comes The Sun SIMPLIFIED – PIC – CHORUS 2
18 – Here Comes The Sun SIMPLIFIED – THE SONG VIDEO
19 – Here Comes The Sun SIMPLIFIED – SONG VIDEO – Here Comes The Sun SIMPLIFIED
20 – Here Comes The Sun SIMPLIFIED – PERFORMANCE VIDEO – Here Comes The Sun SIMP
THIS VIDEO IS ADDED TO COMPLETE THE 30 MINUTE LIMIT SET BY UDEMY. IGNORE IT