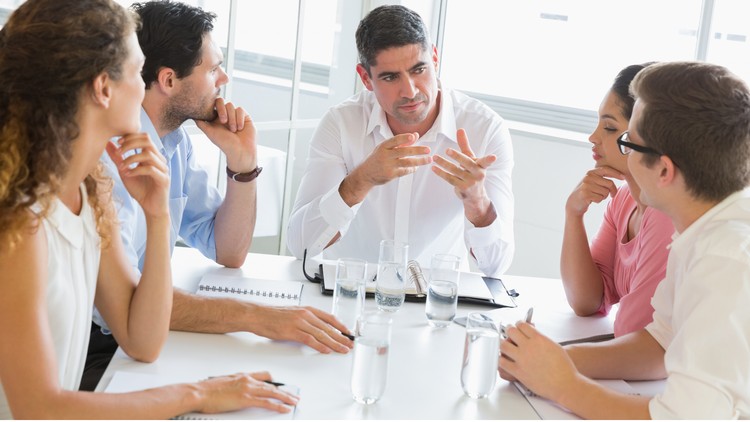 Storytelling – Craft and deliver relevant stories to your audience in order to make your messages memorable
What you will learn
Develop stories for presentations
Deliver stories in speeches and presentations
Craft stories for any talk
Description
Storytelling is the essential ingredient in all successful speakers. Imagine yourself in front of a crowd and the audience is sitting on the edge of their seats, listening to ever detail of your story. You can become a master storyteller.
Storytelling-How to Tell Stories
In this "How to Tell Stories" Storytelling course you will learn all the necessary elements of selecting, developing and telling stories when delivering speeches, presentations and other business-related talks. All human beings tell stories, but many people find it difficult to tell stories in business settings or in so-called formal speaking situations. This course will help de-mystify the process so that you can incorporate relevant stories into all of your presentations. Great speakers understand that stories are not extras when it comes to a public speech. Stories are what audiences are most likely to remember after the speaker is finished, therefore creating, crafting and delivering great stories that communicate a message are the most important things a good speaker can do.
For the last thirty years, TJ Walker has been  a master presentation coach who has taught Storytelling to top executives all over the world.
Enroll in this Storytelling course today.
"5 Stars! I think is a excellent course. I enjoyed it. Thank you." Udemy student Alejandra Párraga
"5 Stars! I learned a lot of specifics in this course. TJ was amazing with his interaction and communication. He was easy to learn from and his resume over the years is very impressive. Much respect to TJ. I will definitely take more of the courses he offers and I am going to take his advice to practice practice practice!" Udemy student Naomi Wycherley
There is a 100% Money-Back Guarantee for this Storytelling course. And the instructor also provides an enhanced guarantee.
What others say:
"TJ Walker's single-minded devotion to presentation has made him the #1 expert for executives seeking guidance on speaking to the public and media." Bob Bowdon, Anchor/Reporter, Bloomberg Television
"TJ Walker is the leading media trainer in the world." Stu Miller, Viacom News Producer
(TJ Walker's Media Training Worldwide) "The world's leading presentation and media training firm."Gregg Jarrett, Fox News Channel Anchor
This Storytelling course is ideal for anyone searching for more info on the following: storytelling – story telling – storytelling for business – story – public speaking. Plus, this course will be a great addition to anyone trying to build out their knowledge in the following areas: public speaking – screenwriting – writing.
English
language
Content
Unlocking the Inner Storyteller Inside You
You Already Know How to Tell Stories
Stories Are the Most Important Part of Great Speeches
How to Make Your Stories About Something Important
Please Introduce Yourself – Storytelling
This is How You Create Your Story – Storytelling
Here Is How You Establish the Setting for Your Story?
Share Your Emotions When telling Your Stories
Your Speaking Stories Must Contain Dialogue
What Characters and Conflicts are in Your Story?
Storytelling Conflict
Exciting New Update to this Course
Your Story Must have a Resolution
Don't Tell Stories, Instead Re-Live Stories
Practice
First Video Critique
Second Video Critique
Third Video Critique
Feedback from Peers
Share on Social Media
Feedback from Live Audiences
Housekeeping Matters
7 Steps For Getting the Most Out of this Course
Who is TJ Walker?
$10,000 Guarantee This Course Will Make You a Better Communicator
If You Like to Learn by Reading
Your Questions Will Be Answered Here, In Video
Update – You Should Get on the TikTok App Now
Conclusion
Conclusion
Time to Give TJ a Piece of Your Mind
Extra Video
More on Stories
Here Is How You Can Get your Certificate of Completion for this Course
Bonus Lecture