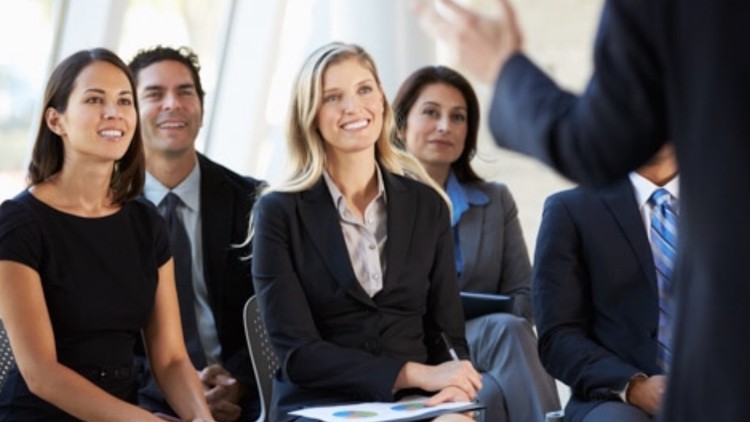 Advanced – Online Course Creation for Instructors Who Want to Create Bestsellers and Dominate Their Niche. No Beginners
What you will learn
Develop a strategy for creating a bestselling course
Increase their efficiency and speed at producing courses
Avoid time-wasting distractions that consume other Udemy instructors
Increase their odds of creating a bestselling online course
Improve all online course creation skills
Description
Online course creation has never been easier, faster, or simpler. But creating a bestseller on Udemy that reaches a wide audience, has an impact, and makes your significant money is difficult. This course is designed for people who are really serious about their online instructor careers. If you are beyond the stage of being impressed with yourself just for having an online course and want more, then this course is for you.
Prospective students, please note: this course is only for people looking for advanced tips and strategies on how to create best selling Udemy courses. This is not a course that will cover every aspect of technology needed for basic video production, editing, or lighting in online course creation.
Message from The instructor:
"I've been in the online training world since 1998. I've been publishing courses on Udemy since 2014. I have made every mistake in the book. I have lost small and medium–size fortunes by doing things the wrong way when it comes to online course creation. This course is about helping you not make those mistakes. Now, I have created a dozen best-selling courses on Udemy. This is not quite as impressive when she realizes I have 100 other courses that have not become best sellers. I've learned the hard way and now I'm prepared to share my secrets with you so that you can learn in an easier, faster, and more productive way. I want to shorten your learning curve. If you're serious about creating best-selling online courses here on Udemy, then this is the course for you."
TJ Walker
If you only take one course on online course creation, then don't take this course. There are many other excellent general, all-purpose courses here on this platform that cover all the nuts and bolts of course creation.  But if you're serious about a career that includes being an online instructor, then you should buy many courses on the subject, and this should be one of them.
There are more and more courses published every single day on Udemy. Simply creating a professional or even pretty good course and posting it on Udemy is not enough, unless you want to languish in obscurity. If you want to have an impact, then you must create an online course that truly stands out, delivers high value, and that convinces students and prospects alike that it is truly the best course in the niche.
This course will help you avoid massive time-wasting exercises and traps that most instructors fall into, like editing out every uh and um from their videos. Instead, this course will get you to focus on highly strategic elements that will make your course stand out in the marketplace.
If you want to create online courses and do it in a way that helps reach the most people and makes you profit, then enroll in this course today.
Please note: this course is not for first-time instructors looking for online course creation technical advice on what cameras to buy, how to set up a studio, etc.
Please note: This course is Unofficial and is not endorsed by Udemy officials. TJ Walker is not an employee of or a consultant to Udemy. Walker is an independent instructor who has more than 100 courses on the Udemy platform and has had more than two dozen bestselling and highest-rated courses on the platform since 2014.
Here is what Udemy students say about this course:
"I love TJ's minimalist course approach, no-frills, no annoying effects flying on presentations. I love the fact that I can see the presenter, the experience feels more personal. I am yet to go through the rest of the course but I have a very good feeling about this one! Thank you TJ. I am hoping to get a full understanding of what makes an online trainer and expert." Nadia Belu
"Great Content! I have learned a lot. Thanks, TJ!" Marcel Riemer
This Online Course Creation course is ideal for anyone searching for more info on the following: Udemy course creation – Udemy – passive income – create an online course – online business – online course – articulate storyline 360 – online course creation – course creation. Plus, this course will be a great addition to anyone trying to build out their knowledge in the following areas: online course marketing – teacher training – online business.
English
language
Content
Don't Just Create a Udemy Course, Create a GREAT, Bestselling Udemy Course
Quick Wins! The Secret To Creating Longer Courses In Less Time
The Secret About 'Passive' Income Bestselling Instructors Don't Like to Admit
A Bestselling Course Is the Only Option for You If You…
Please Watch This Video If What You Really Need Is Technical Audio/Video Advice
Here Is How You Don't Waste Time On Things That Don't Matter
Exciting New Update to this Course
Don't Create a Nice Course, Create a Bestselling Course
Make More Course Content In Less Time
Assignment: Testing Your Communication To Make Sure It Works.
Course Update! Live Instructor Office Hours are Now Available
Create A Solid Foundation for Online Training Success
Udemy's Marketplace Insights Won't Help You Unless You Figure Out What to NOT Do
The Bestselling Udemy Formula That Works for Me -Might or Might Not Work for You
Instant Feedback to Make Your Udemy Course Better Now!
Why Everything You think You Know About People's Attention Spans Is Wrong
Those Pesky Student Questions are Actually Gold!
Don't Make a Great Information Product, Create a Transformational Experience
You MUST Appreciate the Differences Between Live In-Person Vs Online Training
You Are NOT Conducting a Semester Long College Class
This Is How You Make Your Lecture Titles Sing and Sell
A Great Problem to Have, But Still a Problem
Great Ways to Waste Massive Amounts of Time (Instead of Making More Courses)
Here Is Why Your Course Is NOT Currently a Bestseller
Focus On What Really Matters to Students, Not Trivial Nonsense
1 Plus 1 Plus 1 Plus 1 Does Not add Up to 4
Position Your Courses for Businesses As Well As Individuals
You Must Master Your Medium Of Online Video
The Ultimate Gimmick for Marketing Your Online Course Into a Bestseller
The Launch Date for Your Next Course Is…
Develop An Entire Product Line of Great Courses
The Subtle Differences Between Good Courses and Bestselling Courses
Bestsellers Must Literally Be Better Than the Other Courses In Their Category
Bad Reviews Can Fuel Your Way to a Bestseller
Remind Yourself That No One Review Matters
Follow Your Passion…Unless It Leads to a Dead End
Digital, Passive, Blah, Blah, You Still Need to Deliver Great Customer Service
The Daily Clean Slate
Constantly Improve Your Course Production Process
Develop the Mindset of a Software Developer
Get a Personalized Critique Of Your Promo Video and First Lecture Right Here
Online Students Don't Have to Settle for a Bad, Boring Instructor
There Are No Gatekeepers to Publishing, But There are Gatekeepers to Bestsellers
One Instructor's Path to the Bestseller Lists
Immerse Yourself In Your Medium
Sacrifice Short Term Cash for Long Term Gain
Not all Bestsellers are Equal
Don't Forget To Share Written Documents With Your Students
This Isn't Netflix. Create An Intense Learning Experience for Your Students
Nobody Likes Homework, But Homework Is Essential
Constant Improvement for Every Aspect Of Your Online Course Business
Recycling Content In Courses Is Environmentally and financially Correct
Here Is an Example of Recycled Content That My Students Have Loved
Bonus Reading Section
Here are several books that will help you speak more effectively on camera
Your Online Teaching Career Looks Bright – Conclusion
Now Is the Perfect Time To Ask Your Questions and Weigh In
Don't forget to Ask For Improvement
Your Future As a Bestselling Udemy Instructor – Conclusion
Final Bonus Lecture re 90% Discount on Future TJ Courses & Opportunities
Below Is a Bonus Course to Help You Improve Your On-Camera Speaking Abilities
Quick Win! Simple Trick To Seem Confident and Charismatic!
This Isn't Dangerous Sky Diving, Just Do It!
Get Personalized Feedback on Your Video Performance Right Here Now
Here Is How You Get Over the Two Biggest Performance Humps
What To do If You Are Not Good Looking!
Do This So You don't Waste Time On Your TV Studio
This Is How To Benefit from The Rest of the Course
Media Training Essentials: Looking Comfortable, Confident and Relaxed on Video
Sell the Message by Selling the Messenger
Sit Like This to Look Your Best
Here Is Where to Look On Camera
Never Look Bored or Scared Again
Move Like a Seasoned TV Pro
Never Let the Seat Swallow You Up
Standing In Front of the Camera With the Greatest of Ease
Dressing for TV and Video Success
Your Turn to Be On Camera
How the Media Pros Rehearse Their Interviews
Everybody Needs Makeup to Look Their Best
Here is Why You Need Makeup
Makeup Tips Just for Women
Makeup Tips Just For Men
Preparing Your Own Makeup Routine
Establishing Your Makeup System
You are the Producer of You TV
Anything You Can Type You Can Now Speak on Video
Have an Even Greater Presence on YouTube
Facebook Live Will Never Scare You Again
The Video Advantage In All Your Proposals – Quick Win!
Hype Versus Reality – Why Most People Never Create Simple Video
Mastering the Human Side Of Looking and Sounding Your Best on Video
Your Proposals will Stand Head and Shoulders Above Your Competitors
Your Clients Will Find You Their Most Responsive Partner Ever
Your Website Can Be Video-Centric
Now You Can Answer Frequently Asked Questions Just Once!
Talk Your Customers Through Your Whole Business Process
Your Exciting Video Newsletters Will Outshine Text Newsletters
Your Client Video Testimonials Will Prove Your Credibility Beyond a Doubt
Project Your Best Face on Skype and Zoom
Deliver Keynote Speeches Without Ever Leaving Home
Supercharge Your Public Relations Efforts With Video
The Crisis Communications Secret Weapon
Drastically Reduce Your Time Training Employees and Others
Your Insecurities About Facing a Video Camera are Gone Forever – Conclusion