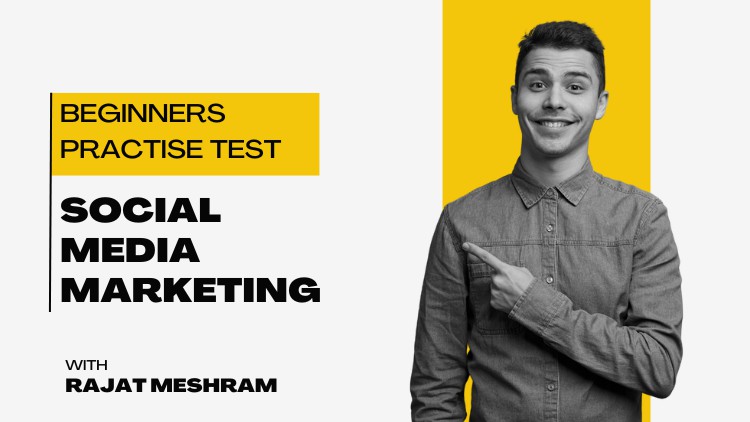 Master the Essentials of Social Media Marketing: A Beginner's Guide to Boosting Your Online Presence and Engagement.
What you will learn
Fundamental Concepts of Social Media
Creating Engaging Content
Building and Managing a Social Media Strategy
Measuring and Analyzing Results
Description
Are you ready to embark on a journey into the dynamic world of Social Media Marketing (SMM)? In today's digital age, understanding how to leverage the power of social media is essential for businesses, entrepreneurs, and individuals looking to establish a strong online presence and connect with their target audience.
Our "Social Media Marketing for Beginners" course is designed to provide you with a comprehensive foundation in SMM. Whether you're a complete novice or have some experience but want to enhance your skills, this course is your gateway to mastering the art of social media marketing.
';
}});
Throughout this course, you'll delve into the fundamental concepts of social media, exploring the major platforms such as Facebook, Instagram, Twitter, LinkedIn, and more. You'll learn how to navigate these platforms, identify your target audience, and create content that resonates with them.
One of the key aspects of effective SMM is content creation, and we'll teach you the secrets to crafting engaging posts, images, and videos that capture your audience's attention and drive engagement. You'll also gain insights into the latest trends and best practices in the ever-evolving world of social media.
But SMM is not just about posting content; it's about strategy. Our course will guide you through the process of developing a comprehensive social media strategy tailored to your goals and target audience. You'll discover how to set SMART goals, plan your content calendar, and create a cohesive brand presence across platforms.