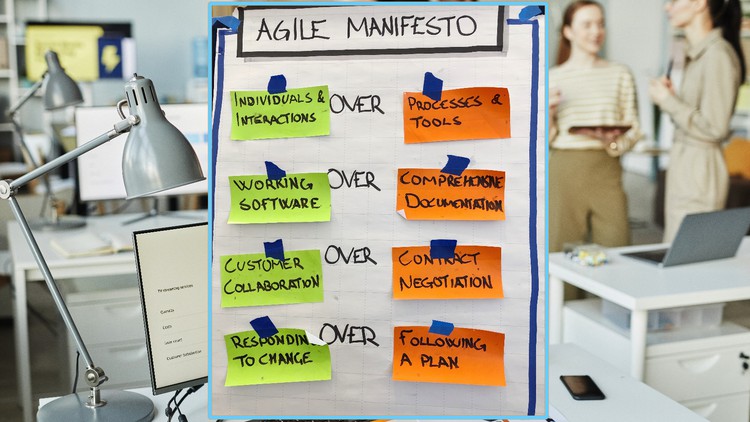 Pass your test in time!
What you will learn
Learn what you need to know about being a Scrum Master.
Be prepared for the Scrum Alliance Scrum Master Certification test.
Identify the topics you need to review more on.
Get a measure on your readiness to take the real Scrum Alliance Scrum Master Certification test.
Description
Be prepared for the real test.  Pass it comfortably.  Avoid wasting time, money and effort due to failure.  Get that certification onto your resume as fast as you can!  Experience the timed nature of the real test.
Being a certified Scrum Master is well in demand in most of the biggest companies you can find.  Agile is used by many prestigious companies.
The real test is 60 minutes long.  It has 50 questions.  You need to score at least 74% to pass the test.  These practice tests are of the same nature.  After taking a practice test, you can view your score per category, and identify which topics you need to review more on.
It will help to study "The Scrum Guide" booklet written by Ken Schwaber and Jeff Sutherland, to prepare for the real test.  It has only 14 pages and discuss the concepts surrounding Scrum.
To pass the real test, you can follow these steps.
1.  Study the The Scrum Guide, or take a Scrum Master course.
2.  Take our Practice Test 1.  Review the results.  Study each question.  Learn why the answers are correct and why they are wrong.  Review the topics that you are weak on, based on the results of the test.
3.  Repeat #2 above, using Practice Test 2.
4.  At this point, you should have identified the remaining, if any, weakness you have.  Study them.
5.  Sleep at least 8 hours before the test.  Take the test earlier in the day so that your mind is not occupied with other matters.
6.  Take a coffee or something, to help you be more alert during the test.
7.  Come back here and share with us the good news!
English
language