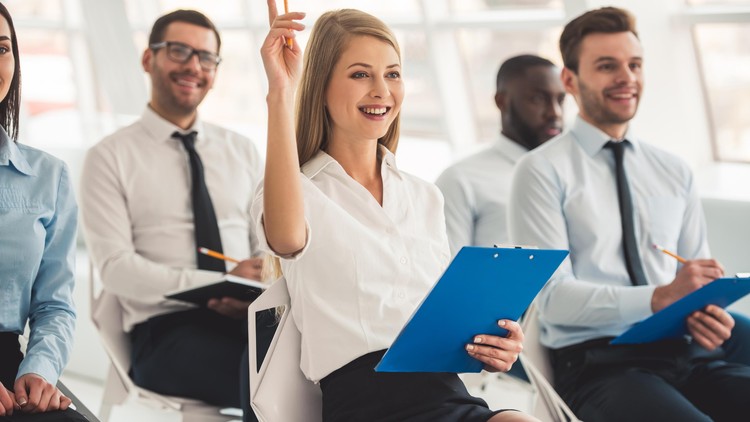 Public Relations: You can shape and control your media messages at the worst possible times.
What you will learn
Being able to Manage Crisis Communications
Know how to appear Confident on Camera
Prepare Messages
Speak in Sound Bites
Handle tough questions
Description
Public Relations during a time of crisis. Imagine that a crisis hits your organization and that you come out on top in the media. You initiate proactively to the media. You have a clear and easy to understand the message. And you get the exact quotes you want in the final stories.
You didn't pick or plan the Public Relations crisis, but you are ready to communicate effectively.
Your reputation doesn't just remain intact; your reputation has improved!
You will learn how to prepare and deliver messages to the media in a time of a Public Relations crisis. How to plan for press conferences, media statements, messages, and sound bites will be covered. Why it is essential to prepare for a crisis before you know when or what the crisis will be. Crisis communications Public Relations requires a plan that covers every aspect of message development, rehearsal and media management. This course is ideal for CEOs, PR managers, crisis managers, and anyone who is responsible for the reputation of an organization.
What will students achieve or be able to do after taking this Public Relations course?
*Be able to Manage Crisis Communications
*Know how to appear Confident on Camera
*Prepare Messages
*Speak in Sound Bites
*Handle tough questions
';
}});
What do Udemy students say about this Public Relations course?
"5 Stars! Covered all the essential elements necessary to handle crisis communications with brevity and clarity. I especially liked the Bonus materials and of course, the video. Referring to one major case study to get the points across is very effective. The only reason I did not give this a 5-star rating is because I believe this course will be more helpful if there were video transcripts or if each video lesson can be downloaded and saved for later reference or review. Thank you." Helga Melgar
"5 Stars! This course is an excellent introduction to how crisis communications works and TJ gives tips on how a company can best preserve its image and reputation should it go through a crisis. I would recommend this course to others." Margaret Lovell
"5 Stars! I've learned from TJ for a number of years and he absolutely knows what it takes to work with the media and win!" Janet Vasil
"5 Stars! The instructor gave very clear and practical advice. He made me come to love Crisis Communications even more!" Abi-Gail Johnson
"5 Stars! Someone once said advice is only as good as the amount you pay for it… this course disproves this. This clear unambiguous advice given is priceless. The BP breakdown was excellent, in short, if you're in a position where you need to understand crisis management, this is the course to start with. The bonus materials are really good as well." Alan Miller
There is a 100% Money-Back Guarantee for this Public Relations course. And the instructor also provides an enhanced guarantee.
Enroll today!
This Public Relations course is ideal for anyone searching for more info on the following: public relations – pr – public relation – press release – communications – public relations course – public relations strategy – public relations: media crisis communications – press release writing – media relations. Plus, this course will be a great addition to anyone trying to build out their knowledge in the following areas: crisis management – media training – reputation management – nonverbal communication.
You Can Handle a Media Crisis and Come Out Ahead
This Crisis Will Make You Stronger – Public Relations
Creating Your Winning Message
Please Introduce Yourself
Let the Whole World Know – Distributing Your Message
Assignment: Testing Your Communication To Make Sure It Works.
Exciting New Update to this Course
The Biggest Crisis Blunders to Avoid – Public Relations
The Real Secret to Being Prepared for a Crisis: Practice on Video
Time to Give TJ a Piece of Your Mind
Final Public Relations Tips
Course Update! Live Instructor Office Hours are Now Available
Housekeeping Matters
Who is TJ Walker?
7 Steps For Getting the Most Out of this Course
Your Questions Will Be Answered Here
Bonus Reading Materials
If You Like to Learn by Reading
Media Training A-Z
Media Training Success
1001 Ways to Wow the Media
Secret to Foolproof Presentations
Public Speaking Success
Bonus Videos
The Epic Disasters of BP
Final Bonus Lecture: Huge Discounts on Other TJ Communications Courses