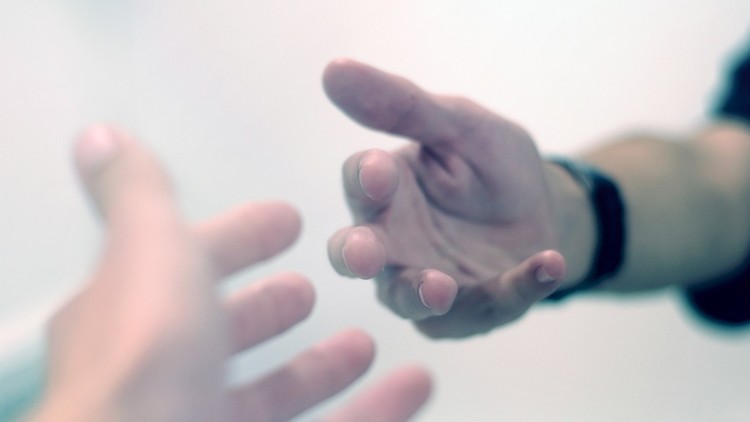 Fundraising: How to ask people face-to-face and on the phone to give funds to your charity, non-profit, or campaign
What you'll learn
Creating a process for raising money

Developing check lists when dealing with donors

Making a sustainable system for talking to donors and prospective donors
Requirements
video recording device on a cell phone, tablet or computer
Description
Fundraising. Imagine rising thousands or even millions of dollars for the non-profit or campaign of your choice. You can raise unlimited amounts of money, once you learn the right way of asking people.
You can become the greatest Fundraising financial asset your organization has ever had.
This course will teach you a step-by-step process to use when asking people to donate to your favorite charity, political campaign, university or college. You can raise money for causes you believe in, if you follow basic principles. Money is usually in short supply for most non-profits. You can make the ones you support get into better financial shape.
Why let another day go by where needed funds are not flowing into your organization the way they could or should. Sign up today for this Fundraising class and start an immediate return on your investment.
There is a 100% Money-Back Guarantee for this Fundraising course. And the instructor also provides an enhanced guarantee.
What will students achieve or be able to do after taking this Fundraising course?
';
}});
Raising money
Creating a process for raising money
Developing checklists when dealing with donors
Making a sustainable system for talking to donors and prospective donors
What do Udemy students say about this Fundraising course?
"5 Star Rating! The course is really good. The presenter does truly present very well. His teaching is a great model for how to do it well. Trying to think of something to give some good constructive criticism but I cannot come up with anything. Good suggestion, enforced and reinforced very well. I like how each lecture just starts up and the is no fluff at the first of each lecture that gets so repetitive and old. Good job" Steven Cherrington
"5 Stars! Very informative and simple to understand. Good stuff!!!" St. Patrick Dunbar
"5 Stars! TJ Walker did a great job engaging my attention, showing me the simple process to use to achieve the goals in fundraising I wanted, and being very straightforward about techniques to use to overcome personal limitations or mindsets &fears to be effective in asking for $$ for my charity." Diane Davis
"5 Stars! Thanks for the tips. The scope of the course was very precise, to the point. I liked the length of the video tutorial." Sunil K Thodupunuri
This Fundraising course is ideal for anyone searching for more info on the following: fundraising – grant writing – investment banking – venture – capital – ngo – nonprofit – proposal writing – nonprofit fundraising – non profit. Plus, this course will be a great addition to anyone trying to build out their knowledge in the following areas: venture capital – grant writing – private equity – investment banking – investor pitching – nonprofit startup.
Who this course is for:
Non-profit volunteers and executives
Members of fundraising committees
Fundraising chairpersons
Campaign finance directors
Charity fundraisers
Campaign managers
Political candidates