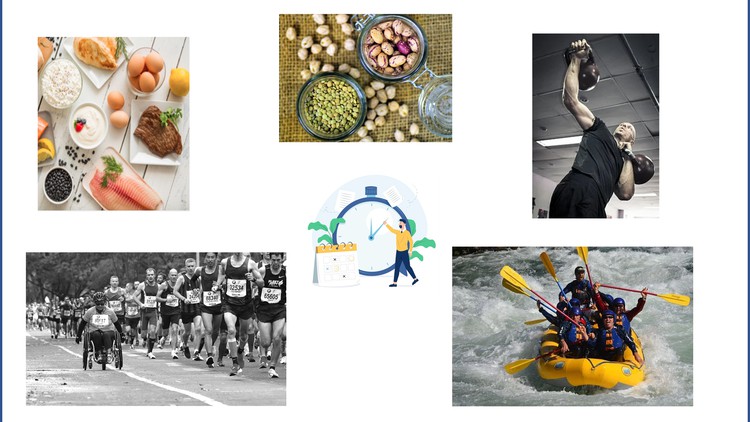 Personalized protein plan for sports nutrition
What you will learn
How to choose between different protein sources
How to calculate the correct amounts of protein to be included a sport food plan
The protein nutritional timing
Acquisition of specific competence in sports nutrition
Description
Nutrition is one of the most important factors affecting athletic performance.  In this course I will focus on sports protein integration, so that this specific topic will be covered in detail. I will avoid dwelling on theoretical information associated with chemistry, by focusing the didactic target on very practical indications to elaborate a personalized sports protein plan. If the student is a nutritionist or a sports coach, he will acquire simple and immediately applicable information to provide a professional service for sportsmen. If the student is an athlete, he will understand how to harmonize his nutritional plan with that of training as regards the correct choice of daily protein quantity (taking into account both those from meals and any supplementation), the correct type of protein source and the ideal time for intake. Being able to find the exact amount of protein to include in a sports nutrition plan is anything but a standard operation: you have to take into account the volume of the training program, the age and body composition of the athlete, the training phase (competitive period or recovery phase?) and also the total energy provided by the diet, in particular for athletes who wish to lose fat and are limiting calories to achieve this goal.
There are several sources of protein available to an athlete, each of which has their own pros and cons. Protein sources are commonly evaluated on the basis of the digestibility rate and the content of amino acids, in particular of the essential ones, which cannot be produced by our body and therefore must be taken with the diet. But  qualitative and quantitative aspects are not secondary to that of a strategic protein intake, such as nutritional timing, which is the subject of various scientific studies to improve the performance of short-term and high-intensity activities but also for endurance sports.
The data reported in this course have been derived from the review of about one hundred peer reviewed articles. The full bibliography of the course can be downloaded as a resource, for a possible in-depth consultation.
English
language
Content
Introduction
Introduction
Protein and sport: basic concepts
Lesson 1: Protein and sport: basic concepts
Protein and sport: quantity
Lesson 2: Protein and sport: quantity
Criteria for the selection of protein food sources and supplements
Lesson 3: Protein and sport: quality
Lsson 4: Supplements
Proteins: when
Lesson 5: Proteins: when
Practical examples
Lesson 6: Practical examples
Conclusions
Lesson 7: Conclusions
Multiple Choice Quiz