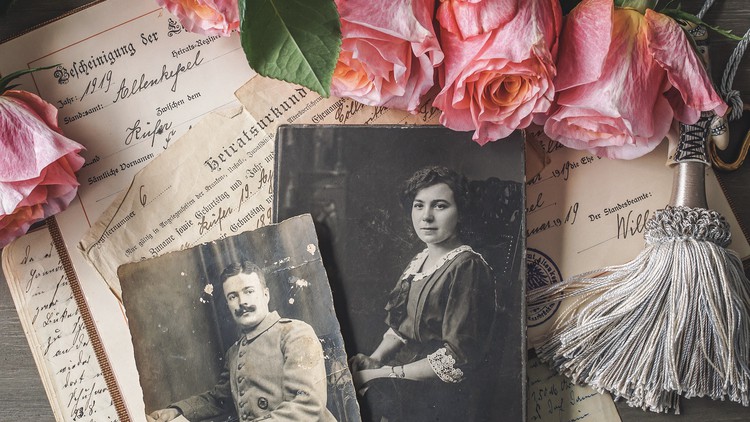 Family Folk History Introductory Course
What you will learn
Discover the meaning and importance of folklore in family history.
Explore the wide variety of folklife practices that inform and contribute to your personal and family history.
Learn about the different ways to record your family folk history.
Use a variety of mediums to present and display your family folk history.
Description
Learn the meaning and importance of Family Folklore and how it relates to your Family History through our Finding Myself questionnaire. Use this knowledge to delve deeper into your Family Folk History and discover the more meaningful and nuanced aspects of it. The course consists of 5 Units; each unit has a video, accompanying lecture and includes downloadable templates that you can use to complete practical, easy and very achievable projects.
Those who take the course are certain to feel very surprised at the very rich Family Folk History that they themselves and other family members possess. You will learn how simple, subtle and generally unnoticed Folkways are a part of your everyday life and how you are the custodian and messenger of unique and invaluable Folk Knowledge. You will discover practical ways to document and pass down your Family Folklore to others.
';
}});
There are no prerequisites for this course. You do not need an academic background to understand or complete it. If you have already done only a little or even plenty of research into your Family History, this course is a perfect add on as it goes beyond the Family Tree and basic details of each family member. It is self-paced and you will have lifetime access to the content. You can put in as little or as much time as you like. Your projects can be of a smaller or larger size depending on what you wish to focus on and the level of research and presentation time you have to put into it.
Introduction and Unit 1: Collecting Myself
VIDEO: Introduction to Presenting Family History
LECTURE: Introduction to Presenting Family Folk History Lecture
VIDEO: Unit 1 – Collecting Myself
LECTURE: Unit 1- Collecting Myself
Unit 2: Family Feature
VIDEO: Unit 2 – Family Feature
LECTURE: Unit 2 – Family Feature
Unit 3: Magic Moments
VIDEO: Unit 3 – Magic Moments
LECTURE: Unit 3 – Magic Moments
Unit 4: Photo Voice
VIDEO: Unit 4 – Photo Voice
LECTURE: Unit 4 – Photo Voice
Unit 5: Heart to Heart
VIDEO: Unit 5 – Heart to Heart
LECTURE: Unit 5 – Heart to Heart