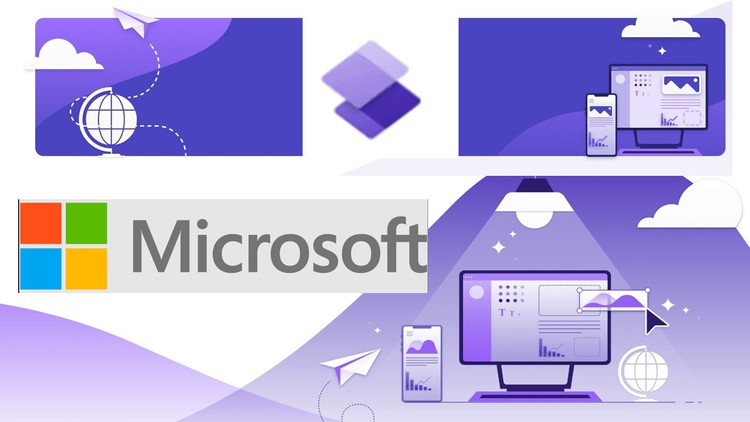 Start building engaging, impactful & secure websites with a low-code platform – Microsoft Power Pages
What you will learn
Step by Step process to create Powerful Business Websites in Microsoft Power Pages
Different Workspaces in Power Pages
Adding Different Components like Text, Images, Videos, iFrames etc
Creating & Managing Dataverse Tables, Views, Forms, Lists etc.
Description
For years, Power Apps portals have offered users an end-to-end experience to create external portals quickly and confidently, and customize them with pages, layouts, and content. As a new, standalone product, Microsoft Power Pages empowers anyone, regardless of their technical background, with an effective platform to create data-powered, modern, and secure websites.
In addition to being low-code, Power Pages extends far beyond portals former capabilities to enable organizations of any size to securely build websites with exciting new aesthetic features and advanced capabilities for customization with pro-developer extensibility.
Top Reasons why you should learn Microsoft Power Pages :
Microsoft Power Pages will soon be the #1 cloud based low-code Website Development portal with advanced security features.
The demand for Website Developers is on the rise. This is one of the most sought-after profession currently in the lines of Data Science.
There are multiple opportunities across the Globe for everyone with this skill.
Microsoft Power Pages has a small learning curve and you can pick up even advanced concepts very quickly.
There is currently a Trail version available for public of this tool. It is absolutely free and available for everyone.
You do not need high configuration computer to learn this tool. All you need is any system with internet connectivity.
Top Reasons why you should choose this Course :
This course is designed keeping in mind the students from all backgrounds – hence we cover everything from basics, and gradually progress towards advanced topics.
This course can be completed over a Weekend.
Actual Case Studies and Live Examples of all topics.
All Doubts will be answered.
Most Importantly, Guidance is offered beyond the Tool – You will not only learn the Software, but important Website Design principles.
A Verifiable Certificate of Completion is presented to all students who undertake this Microsoft Power Pages course.
English
language
Content
Introduction
Welcome
What is Power Pages
Understanding Microsoft Power Pages in Detail
Capabilities of Power Pages
Limitations of using CMS
Power Pages Features
How to Plan your Power Pages Project
Using Dataverse in Power Pages
Signup and Getting Ready
Signup for Power Pages
Next Steps after Signup
Power Pages Home Screen Walkthrough
'Create A Site' option to start from scratch
Introducing Power Pages Design Studio
Pages Workspace
Pages Workspace – Overview
Adding Sections to Pages
Adding Components – Text
Adding Components – Button
Adding Components – Images
Adding Components – Spacer
Adding Components – PowerBI
Adding Components – Video
Adding Components – List
Adding Components – Forms
Adding Components – iFrame
Style Workspace
Style Workspace – Overview and Description
Data Workspace
Data Workspace – Overview
Data Workspace – Tables
Data Workspace – Views
Data Workspace – Forms
Setup Workspace & More Items
Setup Workspace – Overview and Description
More Items
Advanced Topics
Convert Your Trail Site to Production
Using Code Editor
Congratulations !
Closing Notes