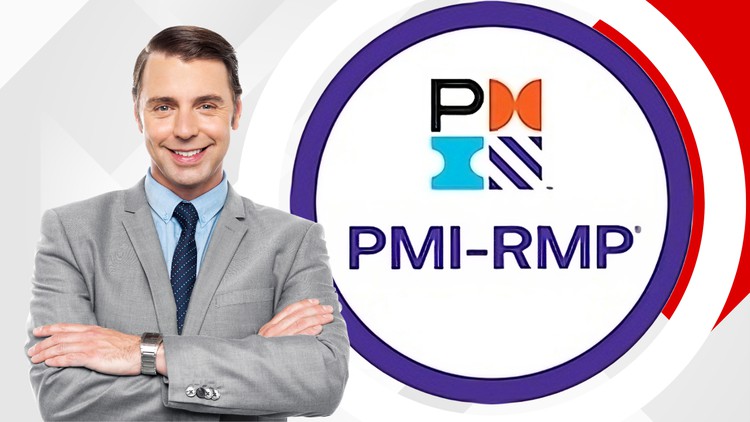 Pass on Your First Try: PMI-RMP Risk Mock Exams with 5 Full-Length Practice Tests and Detailed Answer Analysis.
What you will learn
Master the key concepts and methodologies essential for effective project risk management as outlined in the PMI-RMP Exam Content Outline.
Gain hands-on experience with over 575 practice questions, enhancing your test-taking strategies and understanding of risk management principles.
Acquire in-depth understanding and application of the tools and techniques vital for identifying, analyzing, and responding to project risks.
Build confidence to tackle the PMI-RMP exam with our comprehensive review sessions, real-world examples, and interactive learning modules.
Description
Hello Aspiring Risk Manager,
Are you planning to elevate your career and master the art of managing unexpected risks in your projects? The PMI-RMP (Project Management Institute-Risk Management Professional) certification is a testament to your ability to handle risks within your projects and safeguard the interests of your organization. Acquiring the PMI-RMP distinction sets you apart from other professionals, bringing credit to your expertise and opening new avenues in your professional journey.
Welcome to our comprehensive PMI-RMP Exam Preparation Course, your stepping stone towards achieving this esteemed certification. This course is meticulously designed to provide you with a simulated exam environment, with over 575 unique practice questions that mirror the actual PMI-RMP exam. Each question is carefully crafted to test your understanding and application of critical risk management concepts.
';
}});
But that's not all! Our course goes beyond mere question-answering. We provide detailed explanations for each question, helping you understand the rationale behind the correct answers. You'll also receive insightful feedback on your performance, identifying your strengths and areas that require further attention.
Dive into engaging video lectures where seasoned risk management professionals elucidate complex concepts, making them easy to grasp. Explore interactive resources and downloadable materials that you can refer to anytime, anywhere. Our quizzes and practice tests are structured to gradually build your confidence, preparing you for the real exam scenario.
Why choose this course?
Exhaustive Practice: With 575 practice questions, experience a wide variety of questions that prepare you for any curveball the actual exam may throw.
Expert Insights: Learn from industry veterans who share their invaluable experiences, tips, and strategies for passing the PMI-RMP exam.
Interactive Learning: Our interactive learning modules make studying for the PMI-RMP exam an engaging and enjoyable experience.
Timely Feedback: Receive immediate feedback on your practice tests, helping you improve progressively.
Lifetime Access: Enroll once and get lifetime access to all the course materials, including future updates.
Your journey towards becoming a PMI-RMP certified professional is a significant milestone. Let us be a part of your success story. Take a decisive step towards a flourishing career in risk management. Enroll now, and let's conquer the PMI-RMP exam together!