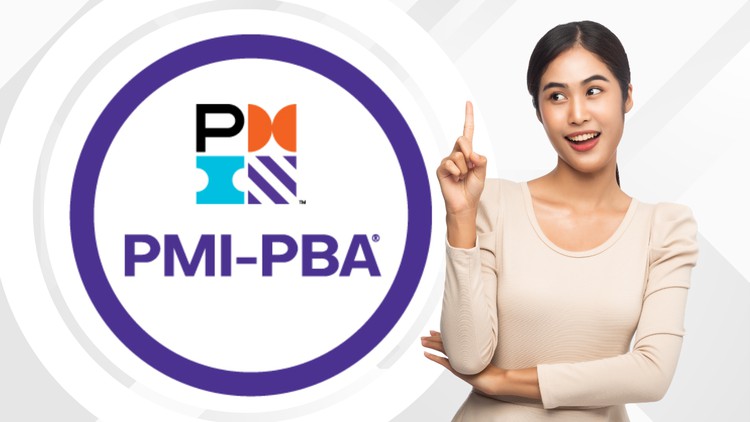 Ace the PMI Professional Business Analysis ( PMI-PBA | PMI PBA ): Comprehensive Practice Tests Covering All Exam Domains
What you will learn
Master key PMI-PBA exam domains: Needs Assessment, Planning, Analysis, Traceability and Monitoring, and Evaluation.
Acquire practical skills and theoretical knowledge essential for excelling in the PMI-PBA certification exam.
Gain insights from industry experts to tackle real-world business analysis challenges effectively.
Engage with a community of peers for collaborative learning and networking, enriching your preparation journey.
Description
Unlock a thriving career in business analysis with our Ultimate PMI-PBA Exam Mastery course, meticulously crafted to propel you toward PMI-PBA certification success in the 2023 edition. With a curriculum grounded in the latest PMI standards, this course is your ticket to taking the PMI-PBA exam on your first attempt.
Dive into a learning experience that mirrors the real exam, featuring extensive practice tests across all PMI-PBA domains including Needs Assessment, Planning, Analysis, Traceability, and Monitoring, and Evaluation. Each practice test is designed to challenge your understanding and hone your analytical skills, ensuring a solid grasp of the core concepts required for the certification exam.
';
}});
What sets our course apart is the blend of practical application and theoretical knowledge, fortified by expert insights from seasoned business analysts. Whether you are a seasoned professional or an aspiring business analyst, our course caters to all levels, offering a structured learning path to mastering the PMI-PBA exam.
Beyond practice tests, you'll gain access to interactive lectures, real-world scenarios, and a supportive community of like-minded learners and experts. Our course is continually updated to reflect the latest PMI-PBA exam trends, guaranteeing a learning experience that is fresh, relevant, and aligned with your certification goals.
Seize this opportunity to advance your business analysis career. Enroll now and take a giant leap towards becoming a PMI-certified Business Analyst, distinguishing yourself in a competitive job market with globally recognized credentials."