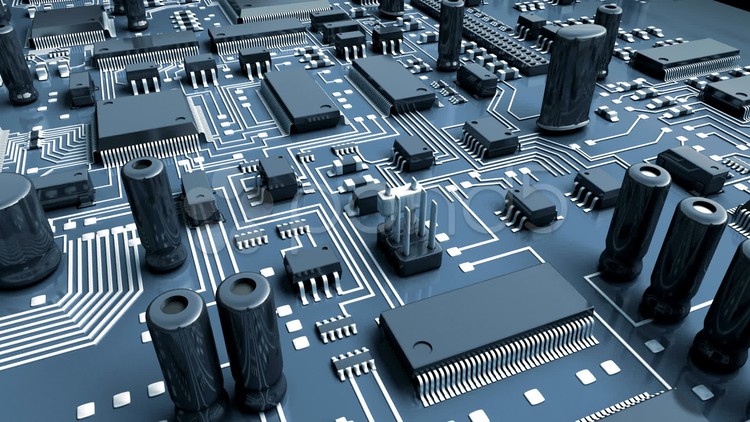 Learn PCB Design course in OrCAD and Allegro up to 2-Layers. This course is good for freshers who are interested in PCB.
What you will learn
Students can draw their own schematics and Design their own Printed Circuit Boards.
Students will learn basic terminologies related to PCB's
How to build your own 2-layer printed circuit board from scratch
How to find and edit pre-made schematic components and draw schematics
Draw and modify component footprints
Route a PCB and how to do PCB stack-up
Produce Gerber, Drill and Pick and Place files for manufacturing your PCB
Description
"Welcome to our comprehensive PCB Design Course using OrCAD/Allegro, tailored specifically for beginners who are eager to embark on their journey into the exciting world of PCB design. In this course, we'll equip you with the fundamental knowledge and skills you need to create professional-grade Printed Circuit Boards (PCBs) using the powerful tools from OrCAD and Allegro, part of the renowned Cadence suite.
Why Choose Our PCB Design Course for Beginners:
If you're new to PCB design or looking to establish a strong foundation in this field, our course offers a remarkable learning experience:
In-Depth Introduction: We provide a thorough understanding of PCB design principles, ensuring that you grasp the fundamental concepts.
Specialized Tool Training: Gain proficiency in OrCAD and Allegro, industry-standard tools for PCB design. Learn how to create schematics, design footprints, and craft two-layer board layouts effectively.
Tailored for Beginners: This course is designed with beginners in mind, ensuring that no prior knowledge of PCB design is necessary. We start from the basics and guide you to proficiency.
Flexible Online Learning: Enjoy the convenience of online education, allowing you to learn at your own pace, at your preferred times, and from any location.
Practical Experience: Practical application of the knowledge you acquire is a crucial aspect of this course. Real-world projects and exercises will reinforce your learning.
Course Highlights:
PCB Design Fundamentals: Begin your journey by mastering the essentials of PCB design, including understanding key components, schematics, and layout principles.
OrCAD Introduction: Dive into the capabilities of OrCAD, learning to create comprehensive schematics for your PCB projects.
Allegro Basics: Explore Allegro, delving into its features to design two-layer PCB layouts efficiently.
Hands-On Practice: Practical projects and exercises will enable you to confidently tackle real-world PCB design challenges.
Best Practices: Benefit from our instructors' expertise and industry insights, which will guide you to become a proficient PCB designer.
Why PCB Design Matters:
In the ever-evolving world of electronics, PCB design is at the core of innovation. As technology advances, the demand for skilled PCB designers who can create efficient and compact circuit boards continues to grow. This course provides you with the knowledge, tools, and hands-on experience required to meet this demand.
Start Your PCB Design Journey:
Whether you aspire to work for top electronics companies, launch your PCB design business, or embark on personal projects, our course serves as your essential stepping stone toward becoming a skilled PCB designer.
';
}});
Enroll Now:
Don't miss the opportunity to access the best OrCAD/Allegro PCB Design education available online. Enroll now and begin your journey to mastering PCB design with OrCAD, Allegro, and Cadence. Your path to expertise in PCB design begins here!"
Required eligibility:
Diploma in Electrical or Electronics & Communication.
BE/BTech. in Electrical or Electronics & Communication.
BSc/MSc in Electronics & Communication.
ME/MTech. (E&CE) in Communication.
PCB Design Course Content is given below in brief:
Schematic Design:
Schematic design preparation.
Schematic part editing and creation.
Net list and Net class creation.
Bill Of Material generation (BOM).
Electrical Rule Checking.
Footprint Creation:
Through hole footprint creation.
Surface Mount Device footprint creation.
BGA/PGA footprint creation.
Board Designing:
Board size and shape creation.
Component placements.
PCB Routing.
Plane creation.
Design rule checking.
Gerber generation.
Skills you gain after the course completion:
Tools/Software Expertise.
Basic design module practice.
Advanced design module practice.
Design expertise:

Assignments consists single and double sided PCB.
Assignments consists 2-Layers

Gerber generation and editing.
PCB Design Course Introduction
What we learn?
How to register for OrCAD/Allegro?
How to Install the software?
Getting Started with OrCAD/Allegro PCB Design.
Start with New Project
Grid Settings
Zoom Controls
Library Creation in OrCAD/Allegro
Introduction to Library
Creating New Library
Creating Symbol: Resistor
Creating Symbol: Capacitor
Creating Symbol: Connector
Schematic Entry
Introduction to Schematic
Editing symbols in Schematic level
Wiring in Schematic
Reference and Annotation
Net Naming
Electrical Rule Checking (ERC)
Bill Of Material (BOM)
Footprint Development in OrCAD/Allegro
Thru Pin Pad Creation from Pad Stack Editor
Thru Pin Footprint Creation from Package Designer
SMD Footprint Creation from Package Designer
Capacitor Footprint Creation from Package Designer
Printed Circuit Board Design
Physical Rules Checking
Switching from Schematic to Board Design
PCB Editor Settings and Importing Symbols
Defining Board Outline
Defining Outline Restrictions
Constraint Manager Settings
Component Placement Basic
Trace Routing Basic
Plane Creation
Artwork Creation
Gerber Release
Gerber Viewer