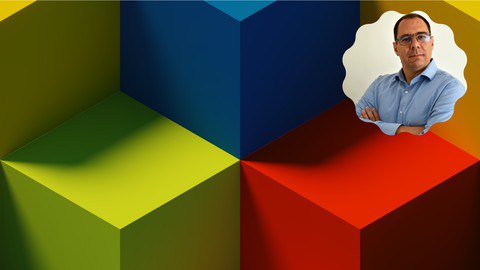 How to sell your business
What you will learn
How to prepare the company for sale;
How to defend the number, meaning their valuation;
How to manage M&A process;
How to use hints from Restructurings in order to better structure the deal;
Description
If you are interested to study M&A and Restructurings – we believe this is the right moment for that. Covid-19, the Big Resignation, war in Ukraine, changes in supply-chains at the global level and price adjustments…although we all might hate them individually, these are all great triggers for the next wave of mergers and acquisitions for the years that are coming. That's why we believe M&A and Restructurings are going to become core corporate or business strategy topic for all types of decision makers – either Entrepreneurs, Business owners, Executives, Investors, or many other curious people.
Here, the point of this course is not just to focus on an end goal (meaning how to sell the business and take a bunch of money), but to better understand the process itself, prepare your company on time and choose the right approach how to structure and run your M&A deal.
That is why we have structured this course to cover the following:
– Entrepreneurial challenge, or your "Ideal Business Avatar", meaning how to prepare your company before launching the process;
– How to defend your number, meaning valuation;
– How to manage M&A process and structure your deal; and
– We will give you useful hints and tips coming from Restructurings as well;
Regarding Entrepreneurial challenge – here we are going to help you prepare your company for sale. And, we do not think on just "cleaning the books" or other fundamental aspects, but how to make it more attractive in general. We are going to clarify:
– The most visible side of your operations – meaning how to improve your branding and sales strategy. We will use here fashion & luxury industry as an example to stretch the thinking;
– Invisible side of your business – meaning how you run the company. It's not just managing your value chain, but creating and leading a strong team, developing administrative infrastructure and similar, so when you decide to exit, the company will be able to prosper even without you;
– Performance Improvement hints – meaning, we are going to help you boost your sales and optimize costs, so your financials will "rise and shine";
Regarding your desired number – we are going to help you understand valuation and give you hints how to defend it. We are going to cover:
– Assets based valuation;
– Market (or multiple) based valuation; and
– Income based valuation, or DCF meaning Discounted Cash Flows;
Here, we will give you a short theoretic explanations, but the essence refers to walking you through an excel file and showing you how to test if the valuation is realistic, where is the potential to increase it, how to make a conclusion either to sell a company as a single unit or in parts, and much more.
Next, how to manage a Merger and Acquisition process and structure your deal – this is another great topic covered with a lot of practical tips and hints – not just how to prepare documents, market your business, get an offer, survive Due Diligence and sign a definitive Sales & Purchase Agreement. We will help you to think at so many aspects of an M&A deal, for example:
– To pay attention on potential post-closing price adjustments;
– What is and how to properly use an earn-out agreement;
– In case if you accept stock-payments, how to use Contingent Value Rights to protect yourself;
– Should you think about distributed or staged payments;
And much, much more.
And finally, hints from Restructurings: we are going to help you with:
– Divestitures;
– Spin-Offs;
– Equity Carve-outs;
– Voluntary liquidations; and
– Other possibilities;
As you can see – the course is very rich and practical guide, loaded with tones of strategies and tricks that will make your life much easier during the M&A process – and, it will make you confident that what you do, is the right thing, done on the best possible way!
And, if you, by any chance, are not fully satisfied with the course, have in mind that Udemy has a 30 days money back guarantee policy.
So, see you at the other side.
Enjoy!
Boris
English
language
Content
Introduction
Introduction
1. Entrepreneur challenge – "Ideal business Avatar"
1. Intro – Entrepreneur challenge – "Ideal Business Avatar"
1.1. Visible Business Vehicle
1.2. Invisible Business Vehicle
1.3. How to boost your sales and profitability
1.4. When my business works…list
2. Defending your number (meaning valuation)
2. Intro – Defending your number (meaning valuation)
2.1. Valuation – theoretic background
2.1.1. Assets based valuation
2.1.2. Market (or multiple) based valuation
2.1.3. Income based valuation (or DCF)
2.1.4. Valuation Summary
2.2. Valuation – demonstration in Excel
2.2.1. Case – Assets based valuation
2.2.2. Case – Market (or multiple) based valuation
2.2.3. Case – Income based valuation (or DCF) – Part 1
2.2.3. Case – Income based valuation (or DCF) – Part 2
2.2.3. Case – Income based valuation (or DCF) – Part 3
2.2.4. Case Summary
3. Managing your M&A process
3. Intro – Managing your M&A process
3.1. Initial planning and sales preparation
3.2. Initial Documentation
3.3. Marketing and NBO
3.4. Due Diligence
3.5. Negotiating elements of SPA
3.6. Deal closing
4. Hints from Restructurings
4. Intro – Hints from Restructurings
4.1. Divestiture
4.2. Spin-off
4.3. Equity Carve-out
4.4. Voluntary liquidations
4.5. Other possibilities