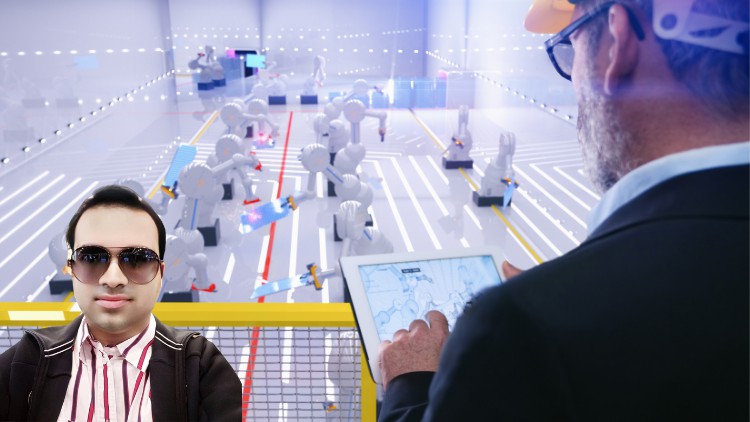 MBA in Artificial Intelligence Digital Marketing: Term 3.12 course on selecting a career using the power of passion
What you will learn
Learn to choose a career based on your passion
Get over the dilemma of choosing passion over money
New-age ideas or insights to help identify and pursue your passion
Learn about a new study of what science says about following your heart
Get over the dilemma of whether following your passion will result in success or not
Description
Welcome, my name is Srinidhi Ranganathan. My fans fondly call me "Digital Marketing Legend". Teaming up with Saranya and Sai Manoj, I have now put this training course "Choosing a career based on passion" together to help people pursue their passion and achieve the success that will follow with happiness in their lives.
While pursuing your passion or what we call "The talent path", you will always wake up excited to work really hard, to push yourself more to your maximum potential, and to create something you're proud of. When you are working for money, you will only be interested in completing the hours of time you're being paid for.
When you pursue your passion in life, you are ultimately happier. You become more positive in yourself and your choices, not weighed down by the growing stressors that don't do or contribute to what you love. Overall, you feel uplifted and have much greater peace of mind.
This course is part of the series "MBA in Artificial Intelligence Digital Marketing" and will serve to be the ideal guide and will talk about the key factors of why you should choose a career based on passion. We will look at the comparison of the vital elements i.e. passion vs. money and what you can choose for a happier life and career ahead. Then, quick guidance on how to identify and pursue your passion will be taught. What's more? We will also look at a new fascinating study of what science says about following your heart.
Hence, there is no time to waste.
Enrol now, and let's start booming. There are interesting, engaging, and new ideas to experience here, inside.
Lights. Camera. Action. Let's begin.
English
language
Content
Choosing a career based on passion
Introduction to the mind-blowing course
Passion Vs. Money: What to choose in your career?
Identify and pursue your passion
What science says about following your heart?
Can you combine various passions or choose one?
Start to pursue your passion from today