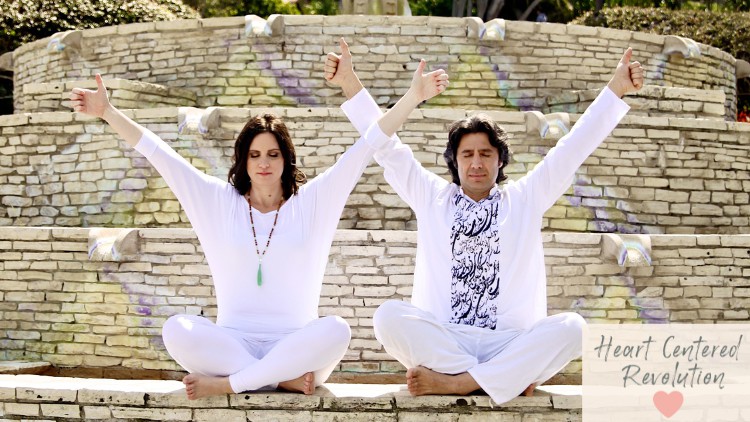 Learn the fundamentals of Kundalini Yoga and Meditation.
What you will learn
Learn how the 5 aspects of Kundalini Yoga are and how they work
Learn the basic practices that are the backbone of most Kundalini Yoga classes and meditations
Experience fundamental Kundalini Yoga practices that will shift your energy, mood and mindset in as little as three minutes
Gain insight into establishing a regular Kundalini Yoga practice on your own
Get access to a playlist to help you keep that Kundalini Yoga vibe wherever you are
Description
Kundalini Yoga is known as the yoga of awareness, and regular practice can balance your energy, mood, and help you feel more aligned with your highest self.
But, there are a lot of practices that can seem strange to a new practitioner, or may be hard to fully grasp by taking regular classes because instructors don't have the time to break everything down for you.
That's where Kundalini Yoga Essentials comes in: we took the most common practices used in Kundalini Yoga and explained why they are so important, how they work, and more importantly – how to do them correctly so you can get the most out of your practice.
This experiential course will explain and then guide you through the fundamental practices of Kundalini Yoga.
These are the practices that are included in almost every Kundalini Yoga practice: tuning-in, Breath of Fire, etc.
The course consists of 5 15-20 minutes videos, and is a good introduction for beginners, and a great way for more experienced yogis to make sure they are doing the foundational skills correctly so they can get the most out of their practice.
SIGN-UP TO:

Be guided through fundamental Kundalini Yoga practices to shift your energy, mood, and mindset in as little as 3 minutes
Experience how the 5 aspects of Kundalini Yoga work to make you feel balanced, clear, and connected
Get access to our Top 10 Kundalini Mantra playlist to keep you in the Kundalini vibe all day long
Let us know if you have any questions.
Love,
Jen & Ramtin
English
language
Content
Mantras & Chanting
Mantras and Chanting
Pranayama (Breathing Practices)
Pranayama
Kriya (Sequence of Exercises)
Kriya
Next steps for your Kundalini Yoga practice
Next steps & your helpful Cheat Sheet to continue your practice