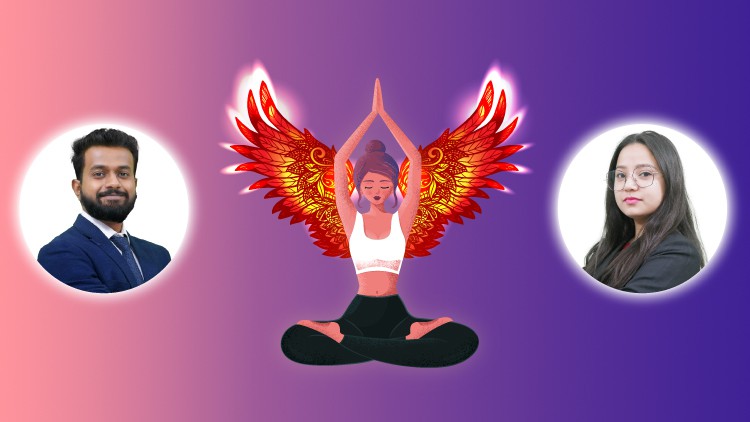 Learn To Effectively Communicate, Present, Body Language, Networking and Personal Brand To Succeed In Your Profession!
What you will learn
Why Personality Matters And How To Invest In Your Skills?
How To Lead Your People Like A True Leader.
Do's And Don'ts To Make A Perfect Impression
The Art Of Understanding The Body Language
How Anger Can Damage Your Reputation & Business And How To Control It?
How Procrastination Is Your Number One Enemy?
Why Being Honest & Authentic Is No 1 Prerequisite For Entrepreneurship?
Why Is Perfection An Enemy Of Progress?
Social Networking As A Tool To Expanding Your Domain Of Influence
How To Effectively Network With Anyone
Role Of Physical And Mental Fitness In Your Personality
Description
Do you know Personality is the only thing in this world that can speak everything about you even without you speaking? Personality is more like a magical wand which withholds the art of persuasion, connection and positivity.
Join us in this comprehensive course by Aaishwarya Chandra, serial entrepreneur and investor to develop a personality that demands attention. Learn to use the art of persuasion and networking for your work. Because we understand how closely body language and etiquettes relate, this course incorporates lessons and many tips and tricks for effective communication as well as presentation skills. For simplicity the course is divided into 7 sections. They are,
Part 1 Personality
Explore how powerful is your personality that attracts or repel people even without you knowing. Learn tips and tricks to develop a powerful personality. By the end of the module, you will be able to scrutinize why investing in your skills are important to walk on the road of success. Case studies and sample papers at the end of the module will help you dig more about the subject.
Part 2 Communication
Personality is incomplete without effective communication skills. Furthermore, you might not be able to establish a connection with the audience you are communicating with. Thus, with this section we aim to transfer the essence of communication.
Part 3 Presentation
Though this section you will be able to make an effective impact by mastering verbal and non-verbal skills. Upon completion of this section, you'll be confident enough to make a great pitch by learning effective presentation skills.
Part 4 Body Language And Emotions
It is essential to pay attention to non-verbal signals which communicate a lot. Thus, this module will make you walk through with various indicators that are portraying you and your mind without being you speaking. We will try to answer some questions like:
· How can Anger damage your reputation & business and how to control it?
· Why is Confidence & Self Esteem Important?
· How Procrastination is your number one enemy against progress?
· Why is perfection an enemy of progress?
Part 5 Networking
As is rightly said, "Your income is the average of the income of the top five people you have in your company and meet regularly. Hence it is very important to have a network of highly successful people for being in such a company alone inspires you to achieve much more. In this module we will learn the essence of building the network to expand your area of influence you can exploit for job or business.
Part 6: Personal Branding
A personal brand is the digital representation of your personality that you create through your online and offline presence. The goal of a personal brand is to create an identity for yourself to make clear who you are, what you do, and why should they care about you. A personal brand can help you with many things such as making connections, developing a reputation, and exploiting opportunities for work. With this section we will learn why it's important to be mindful of what your personal brand says about who you are in the world.
This course is the only course you'll need to build your confidence and bring out the best of you. So why wait?
Let's start building a better professional you! Join The Course Now!!!
English
language
Content
Your Personality
Introduction to Personality Development Course
Why investing in your skills is important
MBTI Model
Communication
Introduction To Communication
7 C's Of Communication
Non Verbal Communications
Verbal Communications
Visual Communication
Written Communication For Business
Business Presentations
Introduction To Business Presentations
Presenting Like Steve Jobs
Making A Business Presentation
Types Of Presentation Skills
Controlling Body Language And Emotions
Emotions
Best Practices For Anxiety Management
Why Honesty & Authenticity is Essential
Body Language Tips
How Procrastination Is Your Number One Enemy Against Progress
How Can Anger Damage Your Reputation & Business
Resilience An Essential Trait
Why is Perfection An Enemy Of Progress
Why Being Energetic Is Important?
Why Is Self Confidence Important?
Physical & Mental Fitness
Introduction To Health And Fitness
Physical Aspects For A Healthy Mind & Body
Essential Diet For A Healthy Mind And Body
Why 6 Hours Of Sleep Is Essential?
Leadership
Introduction To Leadership
Stages Of Leadership In An Organization
How To Effectively Lead A Company?
Leading Like A Leader Not A Boss
Personal Branding
All About Brand Management
Personal Branding In Detail
Personal Branding Essentials
Building A Personal Brand