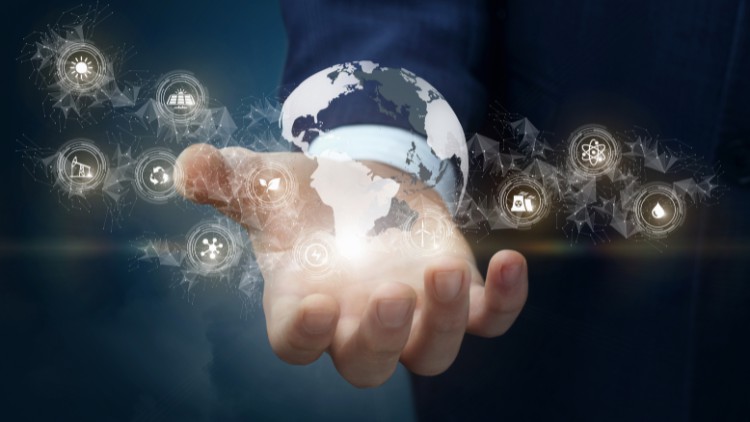 ISO 50001 Energy Management System (EnMS) Preparatory Exam for aspiring Auditors, Internal Auditors & Lead Auditors
What you will learn
Self Assess the knowledge of energy management system (EnMS)
Description
Value Addition Alerts:
Passing Certification Awarded By Instructor
Road Map for Further Learning in Exams
Certification: Udemy does not provide certification for exams. They only do in the case of Video Courses. But the great news here is, we have empowered our paid students to have a certificate once they qualify by 80% in the exams. It is a manual process in which learners are requested to submit evidence of qualification and apply for the certificate. The certificates are issued at the end of a month.
—————————————————————————————————————————-
An energy management system offers a clear, uniform framework to manage energy performance. From assessing energy baseline to improving energy performance, from energy audits to energy review, an energy management system (EnMS) approach helps the business achieve their objectives and reduce costs.
—————————————————————————————————————————-
Why you need this exam?
Suppose you are a professional working in the energy sector or want to work in an energy sector to manage various energy utilities in a company. Then you need to assess your knowledge of ISO 50001:2018, which is the latest international energy management system standard.
If you plan to do a lead auditor course of ISO 50001:2018, this practice exam will help you self-assess your knowledge of ISO 50001. This exam is not exactly in the same format as of ISO 50001 Lead Auditor exam; however, it gives you a good idea to go on with that. Because the official exam of ISO 50001:2018 is a written exam with different audit case studies. This practice exam is based on MCQs with audit case studies as well.
—————————————————————————————————————————-
Exam Composition
Energy management systems are generally denoted as EnMS, i.e., ISO 50001.
The exam will assess you on the following:
– The concept of the energy management system (EnMS)
– Internal and external issues of EnMS
– Energy Performance Indicators (EnPIs)
– Significant Energy Uses (SEUs)
– Energy Baseline (EBs)
– Auditing methodology for an EnMS
—————————————————————————————————————————-
Food for Thought
If you think you are an expert in ISO 50001 EnMS after taking courses on ISO 50001:2018…
You need to hold on!
Join this exam and self-assess yourself!
Take the Practice Exam…
Be Familiar with the EnMS knowledge that you hold…
Maybe you need to learn and learn…
Or you can prove your knowledge and expertise by completing this exam.
Both ways, you are in a win-win situation.
—————————————————————————————————————————-
Note: ISO 50001:2018 standard is a copyrighted document of ISO. We will not be sharing any copyright standards. Please purchase it from the ISO store.
Good news: We will be adding more content, for example, case studies, to practice tests in the future. If you feel that you lack the knowledge, you can re-take EnMS courses.
—————————————————————————————————————————-
Self-Learning Process by examining your answers with explanation: At the end of the EnMS assessment exam, we will provide you with a result sheet that includes correct answers and the reason or explanation for the answer. So this exam is itself a learning process. You can improve your learning by assessing your answers against the explanation provided.
—————————————————————————————————————————-
One Month Money Back Guarantee: Don't forget One Month 100% Money Back Guarantee without inquiry. This means you have unconditionally no risk when registering for this Exam.
—————————————————————————————————————————-
Ask Questions & Report Complaints: You can use a discussion forum on the right side of this course to discuss specific queries and report problems you face about the course content.
English
language