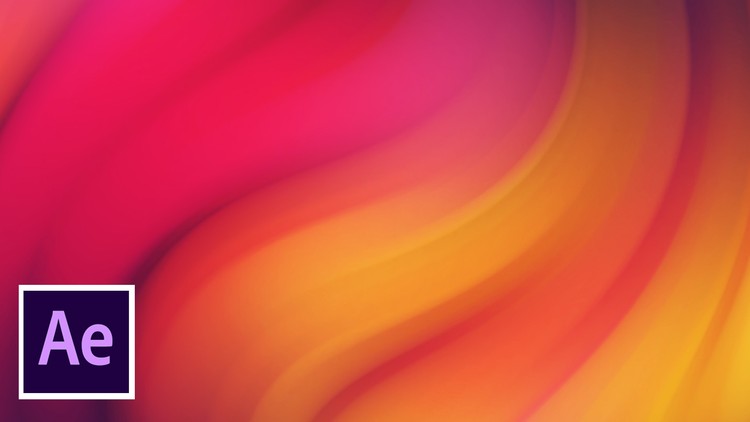 Start learning Adobe After Effects by creating Gradient Animations in this quick and easy course.
What you will learn
You will be able to use Adobe After Effects to a basic level
You will be able to create a simple gradient design
You will be able to create a simple gradient animation
You will be able to apply different colors
You will be able to choose a complimentary color scheme
Description
Do you want to learn how to create cool gradient animations quickly & easily whilst learning the basics of Adobe After Effects? Then you're in the right place! In this course you'll learn how to make simple gradient animations which are flexible and fully customisable, making it easier to fit with your project, website or social media platform. This class is perfect for illustrators, graphic designers, motion designers or anyone else looking to have some fun with After Effects! Follow along as we use basic color combinations to create this animation. Through this assignment you will learn:
How to choose a complimentary color scheme
How to create a gradient design
How to animate your gradient design
Content & Overview
This is a great way for beginners to introduce themselves to Adobe After Effects. Each step will be broken down to make understanding the process even easier. Starting with how to choose your own complimentary colors I'll take you through all the tools and skills necessary for the project.
Using color gradients are a great way to grab someone's attention and to add some color to your videos. An effective animation will bring new life to your project and will ensure your presentation or video makes the impact it deserves.
English
language
Content
Introduction
Introduction
Create a Gradient Animation
Part 01 – After Effects Introduction
Part 02 – Color Schemes with Adobe Color
Part 03 – Using Color Schemes
Part 04 – Using Shapes to Create Gradients
Part 05 – Create a Gradient Composition
Part 06 – Animate Gradient Design