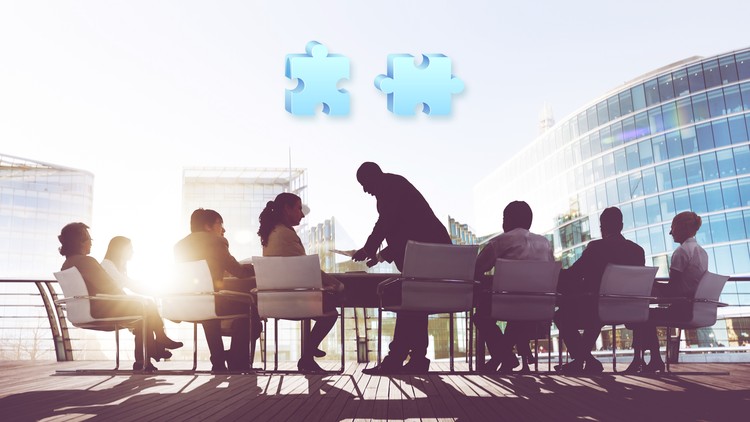 Learn how to secure the future of your business and that of your relationships by following tried and tested principles
What you will learn
Have insight into what makes businesses successful
Understand how to protect your business and the relationship
Be able to see how successfully business partnerships work
Understand how to get the best out of the person you are working with
Understand the need for have a written working agreement
Realise the need to insulate yourself if things go wrong
Know how to avoid the most common partnership mistakes
Discover the top 21 things to include in your working agreement
… and discover what not to do within a partnership relationship
Description
Google, Apple, HP and Ben and Jerry's ice cream have two things in common (among many others:
These businesses were built by two people working together in some form of business partnership and
They are all extremely successful businesses
So, are you currently working with a Co-founder, Co-owner, Shareholders or friends? Are you in a Partnership business or perhaps you are a Husband and Wife team? Are you thinking of working with people in future? If the answer to any of these questions is yes then you need this course!
"Startup: Template For Successful Working Relationships" is for anyone who wants to build a business with a friend or partner and are serious about securing that the relationship and the profitability of the business.
I have covered many of the topics that will help you:
Learn how to secure your business' future and your relationship at the same time whilst creating an environment that will foster growth and success by completing a working agreement check list;
Understand how to make perfect selection and streamline the choosing process plus I have also included my own personal agreement I signed with a close friend and many more.
Give yourself a brand new start and breathe new life into your business by enrolling in this life-changing course now. Why wait, increase the odds of your success and don't delay. There is a cost for every minute you delay. All the ongoing updates to this course are free, for life.
Plus you have my 30 day absolutely no questions asked full money back guarantee. Either way you win!
English
language
Content
Introduction
Why Take This Course and The Curriculum
An Important Announcement
Who Will Benefit From This Course!
How My Courses Work Together To Help You!
How To Study This Course
Take A Glimpse At Some Successful Partnerships
Notable Partnerships
Successful Partnerships Activity
Benefits Derived From A Working Agreement
How To Preserve The Business
How To Preserve The Future
Why I Need An Agreement
How To Protect Your Personal Assets
Building The Right Defensive Wall
Advantages & Disadvantages Of Working With Others as Partners/Co-founders etc
Key Benefits – Joint Effort
Key Benefits – Motivators
What Could Go Wrong
Ensure Your Partnership Remains a Good Statistic
Advantages/Disadvantages
The Ideal Partners!
How & Where To Find Him/Her
Ideal Partner Activity
Making The Right Selection
Choosing The Right Person
What To Avoid
The Working Agreement Check List
1-5: The Foundation
6-11: What You Get and What You Need To Do!
11-17: Dealing With Debt and Exclusion
18-21: Important Final Matters
Working Agreement Activity
The Working Agreement Sample!
My Working Agreement With A Close Friend
Resources
My Working Agreement Template
Articles
USA Specific Content
UK Specific Content
Bonus Lecture!
All My Udemy Courses For …
Get All My Courses!
Discount Coupons: