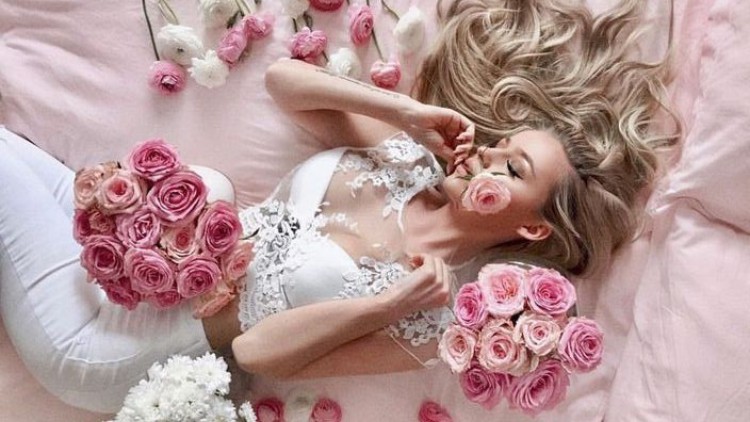 Heal Your Feminine Heart And Live Your Best Life
What you will learn
Embodying your feminine energy
Release masculine armour and traits
Living your feminine and abundant life
Living a soft and joyful life
Description
Do you feel you have been too much in your masculine energy always in doing mode?
At some point in your life did you disconnect from your feminine energy?
Do you feel life is a struggle and you are in survival mode?
Have you been attracting men who are too passive or abusive?
Do you find it hard to express your emotions and connect with how you feel?
You find it difficult to be present in your body and enjoying your life?
Or… do you simply feel you are disconnected from your feminine essence?
If you have been in a masculine energy of providing and protecting yourself for a long time and feel exhausted, wanting to step into your feminine energy but not sure how, this programme is for you.
So many women feel disconnected from their feminine essence living in survival mode, hustling, and feeling drained and frustrated.
Many women never had the opportunity to cultivate their femininity when they were a child and a teenager, in a world that is so focused on doing and achieving.
So they left our feminine energy on the side and embodied masculine energy in order to survive.
And it is when they hit rock bottom, when they feel exhausted, depressed, questioning if this is all life is, that an awakening takes place.
You become conscious of how disconnected you are from your feminine energy. And a desire to return to it pops up.
When you feel this desire, there's no turning back.
It's time to embody your feminine energy… FULLY!
You start wanting different. You start wanting a life of ease, of joy, from your feminine essence.
You want to leave survival mode and start LIVING.
Feminine energy is soft, is sensual, is nurturing, is yummy!
Is all about living a life of ease, creativity, enjoying the present moment.
It's also about listening to your needs, to your emotions, living with an open heart and radiating that beautiful feminine energy attracting a life of abundance and joy.
It's about TRULY LIVING!
This programme will help you to make this energetic shift and navigate through the journey.
This is a programme for deep healing that will take you through a journey of self-discovery and into a new energy.
English
language
Content
The 3 Types of Feminine Energy and How They Act
The 3 Types of Feminine Energy and How They Act
What is Light & Dark Feminine Energy and Why You Need Both
What is Light & Dark Feminine Energy and Why You Need Both
Connecting With Your Emotions and Your Intuition
Connecting With Your Emotions and Your Intuition
Take This Quantum Leap to Embody Your Feminine Energy Fast
Take This Quantum Leap to Embody Your Feminine Energy Fast
How to Date Men as a High Value Feminine Woman
How to Date Men as a High Value Feminine Woman
Being a Magnetic Sensual Siren Attracting and Pulling In All You Desire
Being a Magnetic Sensual Siren Attracting and Pulling In All You Desire