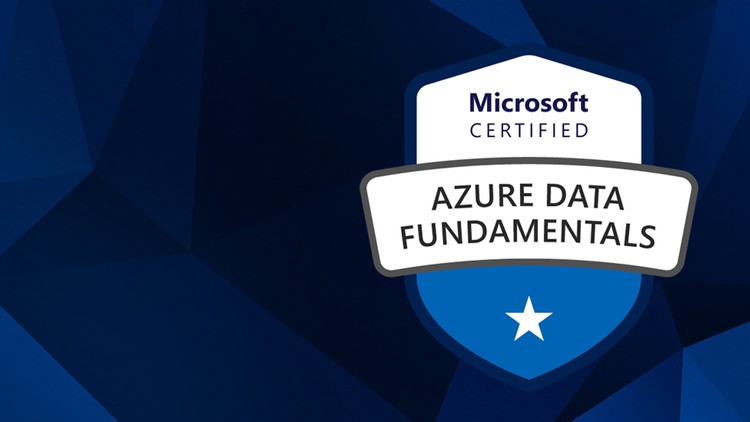 3 complete timed practice tests for DP-900 | high-quality practice test questions with detailed explanations – May 2023
What you will learn
Describe types of core data workloads
Describe data analytics core concepts
Describe relational data workloads
Describe relational Azure data services
Identify basic management tasks for relational data
Describe query techniques for data using SQL language
Describe non-relational data workloads
Describe non-relational data offerings on Azure
Identify basic management tasks for non-relational data
Describe analytics workloads
Describe the components of a modern data warehouse
Describe data ingestion and processing on Azure
Describe data visualization in Microsoft Power BI
Description
New and Exclusive Preparation Course to test your knowledge and help you passing your real DP-900 exam On the First Try – Save your time and your money with this new and exclusive course.
So, If you're looking to test your knowledge, and practice the real exam questions, you are on the right place.
Each Practice set contains
37 questions Three four categories, 120 mn duration
a balanced number of random questions to cover each category
Questions are as per actual exam format
A detailed explanation of each correct and incorrect answer
Reference diagrams to explain the topic
Reference links for further studies
In this course, you will learn :
Describe types of core data workloads
Describe data analytics core concepts
Describe relational data workloads
Describe relational Azure data services
Identify basic management tasks for relational data
Describe query techniques for data using SQL language
Describe non-relational data workloads
Describe non-relational data offerings on Azure
Identify basic management tasks for non-relational data
Describe analytics workloads
Describe the components of a modern data warehouse
Describe data ingestion and processing on Azure
Describe data visualization in Microsoft Power BI
The content is 100% original and guaranteed to not be from other sources on the web.
Are there any course requirements or prerequisites?
There are no requirements. Only your willingness to learn is needed as this test will cover most of the fundamentals in depth!
Happy learning and best of luck for your Microsoft Azure Data Fundamentals – DP-900 exam!
English
language