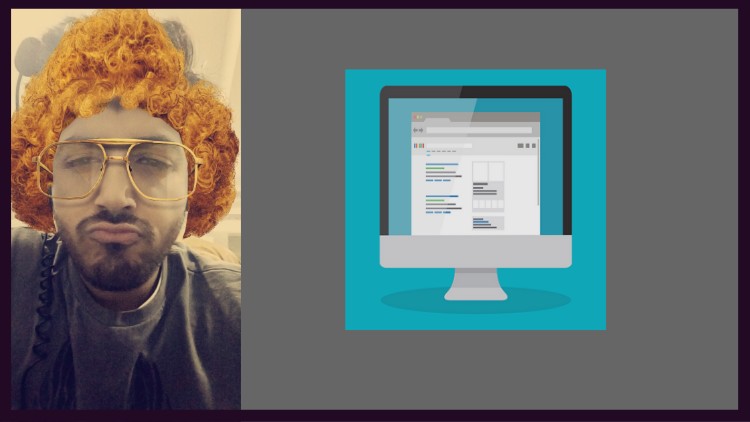 What you will learn
Upgrade your digital marketing skills for a new job or career change
Build online visibility in Google Maps and Google Search.
Showcase business location for those trying to find you through google searches
Grow your brand's audience automatically & attract new customers organically
Attract local companies & earn good money for digital marketing jobs on freelance sites
Set up multiple business locations without any issue
Create a free website in minutes without Any Coding
Description
Learn to create your presence on Google Maps & Google searches. (Take this course so your business can appear on Google Map)
Google's search engine will ensure highest visibility for your business and will help you get customers when they are looking for you!
5 Star Ratings by Students :
Excellent information.. Gold mine stuff.. Thank you!!  ~ Lavanya Jayavant
It is useful, simple and easy to understand. ~ Aleema khan
Very useful information and very well presented. I am glad I found this course. I will be using this information in my web development and SEO business. ~ Robert Deans

It is very convenient and easy to grasp ~ Vanshika Thakur
One of the finest knowledge one can gain with an opportunity to explore and learn.. would recommend other friends to definitely enroll in the course ~ Faizan Ahmed
Wow, I have been working for such a long time but had no idea about this service. I will implement this right now. My business never appeared on the map before. Thank you very much. I want more customers to know about my repair shop. ~ James Welsh
I was wonderful experience I have never seen that kind of experience one of the best professional course its help me a lot to understand and clear my point. Thanks for the instructor and udemy this is one of the best course.         ~ Adnan Hussain
Benefits
We design this course for anyone seeking  to launch a career in online marketing, Or anyone seeking to add a digital component to their existing marketing skill set.
Build online visibility in Google Maps and Google Search & Showcase business location for those trying to find you.
You can open your doors to people by taking them on a 360-degree virtual tour
Phone number and website address you list are click able. It takes just a click to contact you.
With online reviews, you can interact with customers when they rate your business.
If you are new to digital then with this first step to market your business online you will also be able earn good money on freelance sites
How You Would Learn
We will be teaching you how to create a your business listing form scratch.
Not only would cover the details of the section but also show you with real life example.
Together will talk you through  the entire process step by step
Take This Course If 
If you  want to launch a career in Online marketing & attract local companies to earn good money
If you want to do their own marketing.
Learn most important aspects of business marketing
Stay connected to learn Social Media, Digital Marketing & Video Marketing!
English
language
Content
Introduction To Google My Business 2020
GOOGLE MY BUSINESS COURSE PROMO
1- What is Google My Business
I am here to help
Setting up Google My Business – 2020 Update
2 – Benefits of Google My Business
3 – Setting up your listing
4 – Verifying Listing And business Description
Before You Go Ahead
Section 2 – Creating a website – 2019 Update
1 – Setting Up website And Information
2 – Updating Website With Business Information
3 – Website preview
Section 3 – Adding Service To Website – 2019 Update
4 – Analyzing The website
1 – Adding Products And Service to Website
2 – Website Preview with Product And Service
3 – Next Step In Website setup
Section 4 – Creating an effective offer- 2019 Update
1 – Creating an Offer
2- Making Event Offer And Product Post
3 – Preview of listing
Section 5 – Business Listing Overview & Settings – 2019 Update
1 – Updating Remaining Listing Info
2 – Locked Tabs Overview
3 – Other Options Overview
4 – FInal Thoughts
Google My Business – 2018 Update
Login To Update Business Name & Address
Locate Business On Google Map For Discovery
Select Business Category & Website
Request for verification Code
Add logo & photos Of Business
Update Hours Of Operation
Edit Business Number
Update Description
Setup Website in a 5 minutes – 2018 Update
Click To Make A website
Add About Us To Website
Review & publish website
Exploring Google My Business Options – 2018 Update
Manage User & Assign Rights
Manage locations, linked accounts & settings
Review & Change theme of website
Final Step : Verify Your Google Listings – 2018 Update
Verify Listing When you Get the code
Start Earning & Thank you for being here!!
Bonus
90% Off My All Courses February 2020