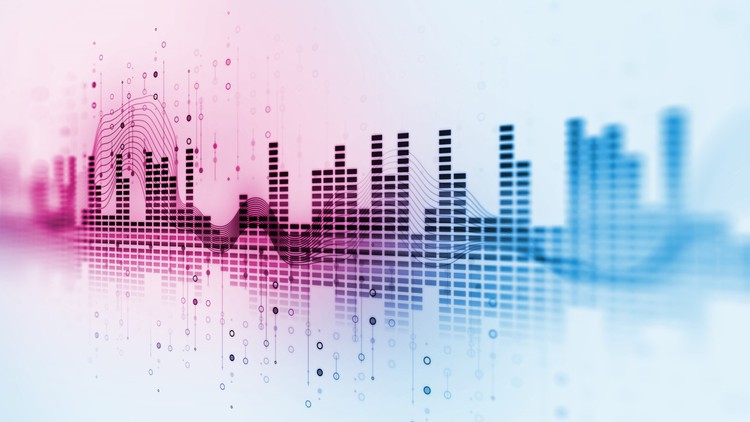 Make your own music compositions from datasets without any prior musical or programming knowledge, for FREE !
What you will learn
Introduction to data sonification and data-driven music.
Learn TwoTone : a fun and intuitive way to make your own music compositions from datasets without any prior musical or programming knowledge.
Augmenting your visualizations with music
Use different features to modify music as per the dataset
Get insights into great sonification projects and more amazing useful resources
Description
What does data sound like?
Sharing the complex narratives within data in an intuitive fashion has proven difficult, especially for communicators endeavoring to reach a wide audience comprised of individuals with differing levels of data knowledge and mathematical ability. To overcome this barrier, is the concept of Data Sonification—the process of translating data into sound, sometimes in a musical context—as a method of overcoming barriers to data communication.
In this course, we will learn TwoTone : A free open-source web app to turn data into music.
Top Reasons why you should learn Data Sonification using TwoTone :
Data Sonification is the new buzzword and TwoTone simplifies it to a great extent !
The demand for BI professionals is on the rise. This is one of the most sought-after profession currently in the lines of Data Science. Adding music to your Dashboards will make your skillset superior to other BI professionals.
There are multiple opportunities across the Globe for everyone with this skill.
Two Tone has a small learning curve and you can pick it up very quickly.
There is no Trail or Paid version of this tool. It is absolutely free and available for everyone.
You do not need high configuration computer to learn this tool. All you need is any system with internet connectivity.
A Verifiable Certificate of Completion is presented to all students who undertake this Data Sonification course.
English
language
Content
Introduction to Data Sonification
Introduction
Advantages
Introduction to TwoTone
What is TwoTone?
Who Developed it?
Why use Two Tone?
Some more facts about TwoTone
Setting up TwoTone
Signing up for TwoTone
App Walkthrough
Creating 1st Sonification in TwoTone
Using TwoTone Features & Options
Setting up the Data Source, and Instruments
Using Filters
Setup Music Notes, Octaves, Tempo etc
Adding multiple Tracks and Narration
Changing the Speed and Duration of music
Summary of features in TwoTone
Data Sonification Examples
Data Sonification Examples 1
Data Sonification Examples 2
Additional Resources
More tools for Sonification
Additional useful Resources
End Notes
Conclusion and Congratulations