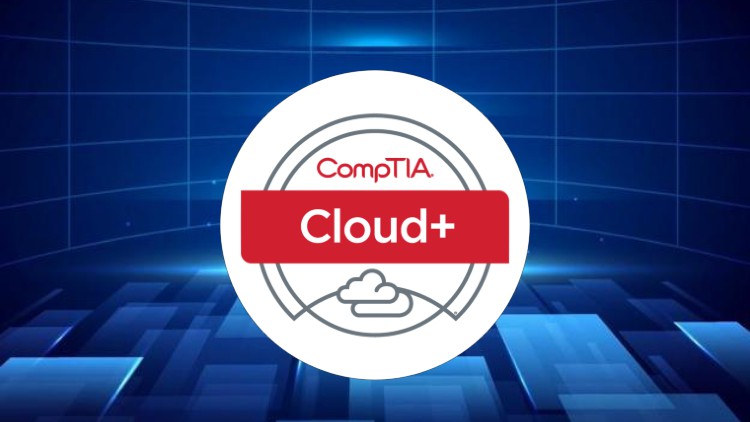 This is what you looking for!!
What you will learn
Here i give you all what you need to prepare for your final exam.
Here i help you you to reach the best score in the final exam.
Here i teach you the right way to pass the exam.
Here i take you to get certified.
Description
CompTIA Cloud+ (CV0-002) is a vendor-neutral certification exam that tests the knowledge and skills required to manage and maintain cloud infrastructure. The certification is intended for IT professionals who work in cloud computing environments and want to demonstrate their expertise in this field.
The exam covers a wide range of topics related to cloud computing, including:
Cloud concepts and models
Cloud deployment
Cloud storage
Cloud security
Cloud monitoring and management
Troubleshooting and problem resolution
To earn the CompTIA Cloud+ certification, candidates must pass the CV0-002 exam, which consists of 90 multiple-choice questions. The exam is timed, and candidates have up to 90 minutes to complete it.
To prepare for the exam, CompTIA recommends that candidates have at least 2-3 years of experience in IT administration, with a focus on cloud computing. Candidates should also have a good understanding of networking, virtualization, and storage concepts.
Many vendors provide training for this certification, that include video lectures, practice test and hands-on exercises. While taking the exam is not mandatory to follow the training material, but it is highly recommended to take the training course before taking the exam, as it will give you a better understanding of the topics covered on the exam and help you prepare for it.
English
language