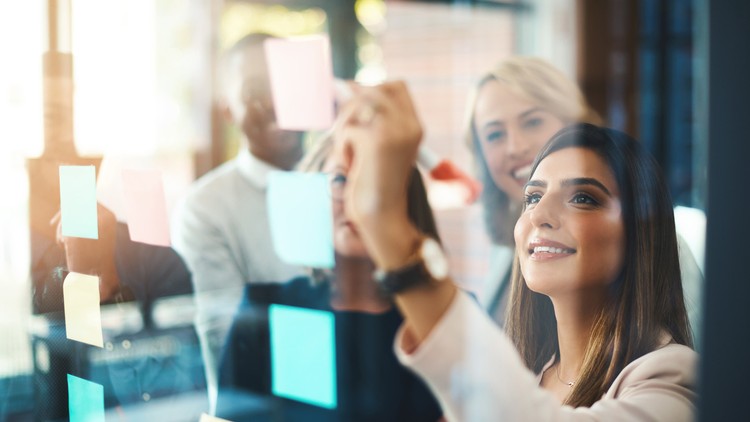 The only course you need to turn business idea into reality. Industry Analysis, Market Analysis, Financials and More!
What you will learn
How to write a comprehensive business plan
How to pitch their ideas to investors
How to conduct industry, market, and competitive analysis
How to break down the financials of their business
How to manage and mitigate risk within their business
How to come up with a marketing strategy for their business
Description
Hello there, welcome to Business Planning 101!
Map out your business idea and secure investments with the strategies you'll learn in this Business Planning 101 course. This course is one of the most comprehensive business courses, covering everything you need to know from market research to financial analysis and more.
Business plans are crucial for every business, whether you are a start up or an established company, business plans give you:
A road map to guide you through business decisions, strategy implementation, and financial planning
The tools necessary to run a successful, efficient, unified business
A pitch to give to potential investors
The confidence to turn your business idea into a profitable, sustainable business.
This course will go everything you need to know when it comes to putting together a solid business plan including:
Executive Summary How – To's
Industry, Market and Competitive Analysis
Marketing Strategies
Operational Plans
Financial Assessments
Risk Management
And plenty of resources to help you in your research
You don't need any prior business knowledge, software, or perquisites to take this course, just the willingness to learn!
So what are you waiting for? Click that buy now button and get ready to make your dreams a reality!
For a limited time only, this course is completely free!! Don't miss this great opportunity! Enroll today!
English
language
Content
Introduction
Introduction to Business Plans
Executive Summary
Creating an Executive Summary
Industry Analysis
Industry Analysis Introduction
Industry Attractiveness
Ease of Entry
Profitability and Sustainability
Competition
Direct vs. Indirect Competition
Competitive Advantage
Market Analysis
Creating a target demographic
Marketing Plan
Introduction to 4 P's of Marketing
Product
Price
Place
Promotion
Operational Plans
Operational Plan Overview
Pre-operational Planning
Suppliers
Equipment & Manufacturing
Daily Operations
Company Policies
Operational Goals
Financials
Lesson Overview
Start up costs
Fixed Costs
Variable Costs
Activity Levels & Revenue
Break even point
Net Present Value
Risks and Mitigations
Risks and Mitigations
Wrap Up
Appendices, Resources, and Conclusion