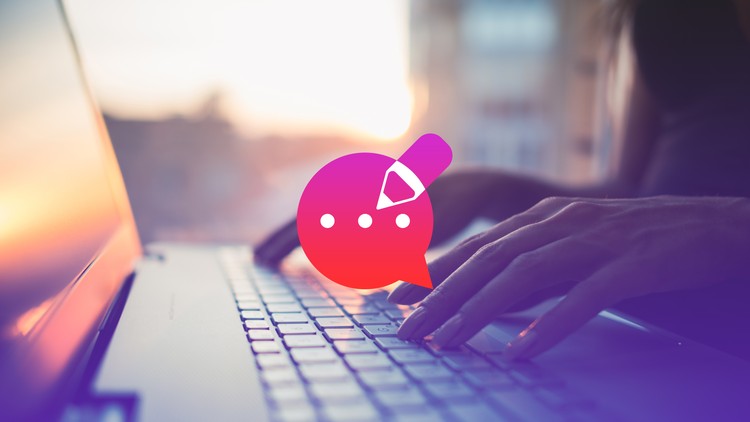 Go from zero to a fine tuned blog that engages and pulls in potential customers.
What you will learn
Set up a blog that will engage their audience
Have solid strategies for creating and posting regular content without going crazy
Have a plan to handle worst case scenarios like the blog getting cracked.
Description
In another course of our "for Noobees" series, we take the student into the world of online content creation. We start off by explaining what are blogs, how did they get their name, and how they are useful for your internet marketing plan. Then we discuss the major blog platforms out there from free to fee, and what may be best for your situation. Diving in deep, we discuss how keywords are essential to crafting your blog posts, and how to research the keyword phrases. We go into the best structure for writing a blog posts including titles that get read, improving readability, and practical tips for creating a lot of content regularly without going crazy. Then we move into images and how they help engage an audience. Finally we move into our Don't Panic module where we examine some things that could go very wrong and how to handle it.
English
language
Content
The Beginning – Blogging for Noobees
Course Introduction
Module 1 – Why Is Blogging Important
What Is Blogging
Why Your Blog Is Important
How Your Blog Makes You Relevant
Your Blog Helps You To Build A Team
Module 2 – Keyword Research
Introduction
Keyword Definitions
Keyword Types
Benefits Of Long-Tail Keywords
Keyword Tools
Keyword Research
Keyword Idea Sites
Using Google Adwords For Verification
Module 3 – Images
The Relevance of Images
Where Lara Gets Images
Why You Need To Tag Your Images!
Watch Over My Shoulder Image Tagging
Module 4 – Writing Good Titles
What Are Good Titles?
Ranking Titles
Tools To Find Great Titles
Where Boomy Gets Titles
Module 5 – Your Blog Calendar
What We Will Cover
Why You Need A Blog Calendar
What To Avoid When Creating A Calendar
The Calendar Template
Module 6 – Blogging Platforms
Blogging Platforms
Module 9 – Creating Content
Post Length
Making Your Posts Easier to Read
Don't Go Insane
Using Hootsuite to Schedule Content
Module 10 – Analytics
Analytics
Module 11 – Don't Panic!
Don't Panic!
Conclusion
Lara's Conclusion
Slides from the lecture
Bonus Lecture!
Get All Our Courses!
Discount Coupons: