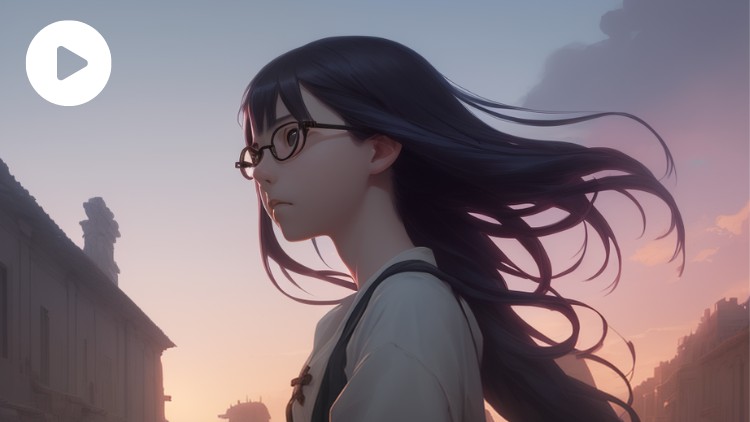 Create AI videos for any purpose for free + free avatar + free copywriting + text to speech for free.
What you will learn
Create stunning AI generated videos looks real
Write stunning copywriting using AI that works well
Convert any text to speech for free using AI
Create unlimited Avatar for free using AI
Description
Join this course, Master AI Video Creation for Free: Unlock Your Creativity!
Get ready to level up your video creation skills! In this Udemy course, we'll explore the amazing world of AI technology and show you how to create captivating videos for any purpose – all without spending a penny!
With our easy-to-follow guidance, you'll tap into the power of AI-driven video tools and unleash your unlimited creativity. Whether you're a beginner or an experienced creator, you'll be able to make stunning videos effortlessly.
But wait, there's more! We'll also teach you how to customize your own free avatar, use AI-powered copywriting to craft engaging scripts, and make your videos come alive with cutting-edge text-to-speech technology – all for free!
Course Highlights:
Create professional-quality AI videos for personal projects, business promotions, or social media campaigns.
Save time and effort with AI technology automating video creation processes.
Personalize your videos with a free avatar, making them unique and relatable.
Easily craft compelling scripts using AI copywriting techniques.
Bring your videos to life with natural and engaging voices using free text-to-speech technology.
Enroll in this course now and learn how to create jaw-dropping AI videos for any purpose, absolutely free of charge. Unlock your creative potential and make a lasting impact with the power of AI technology. Join us on this exciting journey of creativity and professional growth!
Keywords: AI video creation, free tools, unlimited creativity, Udemy course, AI-driven video generation, free avatar customization, AI copywriting, text-to-speech technology, professional-quality videos, personal projects, business promotions, social media campaigns.
English
language
Content
AI Video Production: Unleash Your Creativity – Free!
AI Video Production: Unleash Your Creativity – Free! (Promo)
Creating Free Account in This AI Tool
Creating Free Account in This AI Tool
Overview of The AI Video Tool
Overview of The AI Video Tool
Other AI Tools to Explore
Copywriting & Text to Speech
See this Insane Human Look Video
See this Insane Human Look Video
Bonus