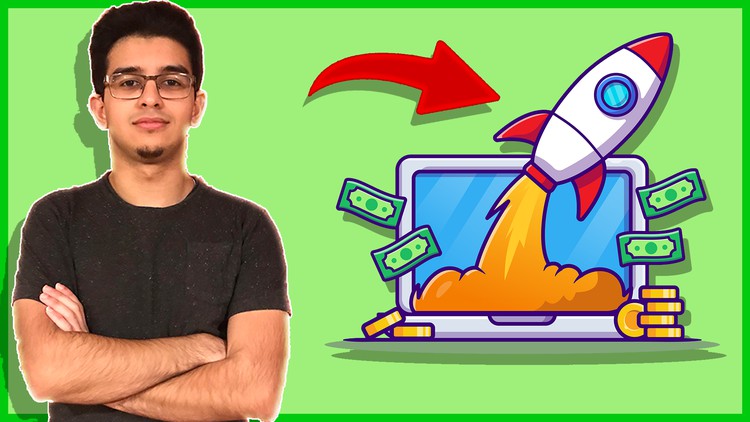 Learn how to sign clients to your passive income agency. Use the online business model of Drop Servicing from Home
What you will learn
What is the new Agency 2.0 Business Model
What is the Arbitrage Economy and How to Profit From It
How to Brand your Agency Correctly
Learn How to Find and Sell to Clients Successfully
What are Upsells and Downsells and How to Use them Correctly for Better Profits
Building an Agency Brand from Scratch
Best Online Business Ventures and an Analysis on the few Things you'll need to know
Description
Learn how to sign clients into your passive income agency. Use the online business model of Drop Servicing from Home to generate five figure Passive Income,
My course is designed for Anyone, even the under average performer, to be able to start his own agency.
You do not have to do any work by yourself, and you are not even required to know the topic that you're selling! We will use the power of the Arbitrage Economy (explained in the course) to leverage freelancers to do the tasks, while you manage the whole operation & communication with the clients.
By following this course, you'll have a system that brings you passive income and that will be by itself an asset that you can sell to another businessman looking to take over it.
This is the perfect financial vehicle for medium class families looking to grow great wealth without having to invest massive capital into a potential risky investment.
The investment seen here is YOU and the FREELANCERS that you hire, not the stock or bond or anything that is as volatile.
This is your very own agency. With my step-by-step guide, you'll learn:
The Agency 2.0 Era
The Arbitrage Economy and How to Profit from it
How to Brand your Agency Correctly
How To Sell to your Clients Successfully
How To Manage your Freelancers/Workers
Verify If a Freelancer is trying to Scam You
High-Demand Ventures such as Discord (PASSIVE)
Fiverr Ventures such as Artworks,  Voiceovers and OnlyFans Management (PASSIVE)
and many more, so that you are fully Mastering the concepts behind the Agency 2.0 Business Model.
Additionally, you'll learn the best ways to have new sources of clients/customers/leads using various free methods. With this approach, you'll be able to convert strangers into your Agency's High-Paying Clients at a Zero dollar acquisition cost.
English
language
Content
Introduction
The New Era of the Agency Business Model
The Arbitrage Economy, and How to Profit from its Advantages
How to Start your Agency
Branding
Design your public Agency Image
Best Design for your own personal Agency Owner Image
How to Sell Successfully to your Client
Managing Freelancers/Contractors
Check if the Freelancer is a SCAMMER
High-demand Ventures: Discord
Discord Moderation Agency (HIGH INCOME)
Discord Servers Creation And/Or Flipping
Discord Servers Revamp services (extra)
Business Ventures (High Potential) Analysis
Copywriting (HIGH INCOME)
Agency specialized in voice overs of ANY LANGUAGES
Artworks Agency
OnlyFans Agency
Stop Making These Mistakes!
Stop being a Robot, you won't Sell
The Secret to Drive More SALES (note to me: sell support, learn selling comms)
How to Pay your Freelancers CHEAPER (for the Same Price)
Get Clients to Pay MORE
Conclusion
Bonus Conclusion!