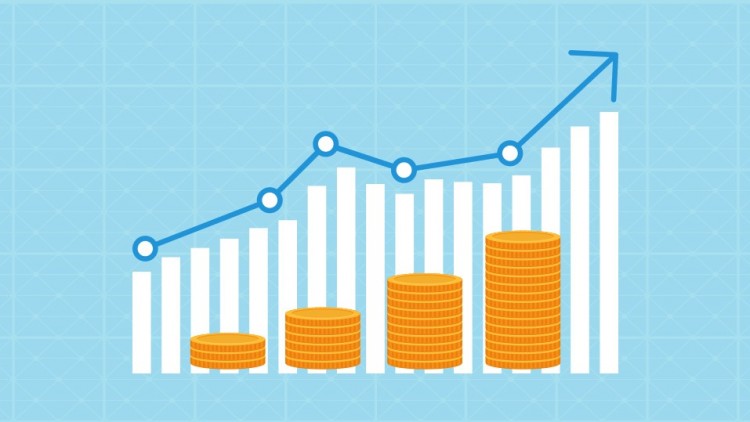 Look Over My Shoulder As I Show You The Process Of Using A Cashflow Forecast Template For Your Business!
What you will learn
By the end of this course you should be able to create your own cashflow forecast.
You will understand how your cash position can be improved
You will learn about the different sections of the cashflow template and how they relate to each other
You will know how much you need to start your business
You will know whether your start up is a viable proposition!
Description
This instructor facilitates the process of understanding the cashflow statement – providing details between the inflows and outflows during a given period of time. Plus tips are provided to keep your organization in the $$$.- Edie (Student)
You are thinking about your business idea but the thought of putting together some financial leaves you in utter paralyses. Perhaps you want a quick way of getting your cash-flow projections together. Or you might even be a seasoned business owner who is seeking some fresh insight on how to create a cash-flow forecast. If any of these apply to you then you are in the right place!
Since cash is king then the flow of cash in and out of the business is the life blood! For those not sure of the exact amount needed to start their business; a cash-flow is the answer. For existing businesses that need financial re-engineering; a cash-flow is the answer as well. If you are looking for a reality check on your business viability; then a cash-flow is the answer too.
In these videos you will actually watch me build a cashflow forecast from scratch! These look over my shoulder series of videos will enable you to capture the essential skills necessary to create your own cashflow projections.
English
language
Content
The Beginning!
Why should you take this course? Course Welcome and Curriculum
Introduction To Cashflow Forecasting
Why You Need A Cashflow Forecast For Your Ideas/Projects/Business
Where Do I Find Data For My Projections?
How To Include Your Income Statements Into Your Cashflow Forecast
Demo: How To Include Your Expected Income Into Your Cashflow Template
Some Powerful Tips To Improve Your Position When Facing Investors!
Improve Your Forecast By Including Your Projected Expenses
Part 1 Of Demo: Including Your Projected Expenses On Your Cashflow
Part 2 Of Demo: Including Your Projected Expenses On Your Cashflow
Secret Tips On How To Improve Your Expense Predictions
Complete Your Cashflow Forecast And Get It Ready To Show It!
Demo: Add The Final Details To Your Cashflow Forecast
Potential Uses For Your Cashflow Forecasts
The End
The Conclusion – Farewell and Final Advice
Bonus Lecture!
All My Udemy Courses For …