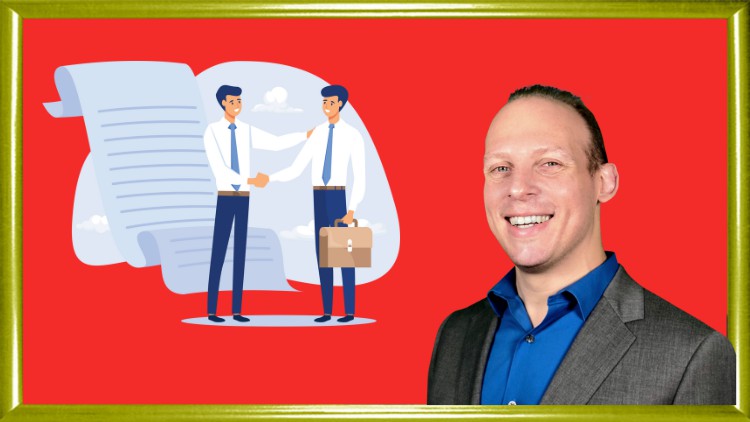 Get highest-paying clients by using Account Based Marketing in B2B sales with personalized sales campaigns
What you will learn
Get the biggest clients to come to you, asking to buy
Learn to vet potential leads to make sure you only focus on the best ones
Identify your highest-paying and best clients
Sell with extra care to your best leads, and increase the chance of the sale
Description
Do you have a dream client? Are you wondering why the dream clients don't appear in reality?
In this course, we'll turn that dream client into a real clients!
We'll use two strategies to do that: inbound marketing and outbound marketing to only carefully chosen, ideal companies.
INBOUND MARKETING
We'll go over SEO and content-creation strategies that will get the right clients to discover your business, and come to you when they are ready to buy, so you have to do nearly no sales.
OUTBOUND MARKETING AND SALES OUTREACH TO ONLY IDEAL COMPANIES
Many entrepreneurs or people doing B2B sales focus on sales outreach. But sales outreach can be spammy and unwanted by your sales prospects. With ABM (Account Based Marketing), we focus on first identifying ideal companies to reach out to, and creating personalized pitches to them to make it feel natural
CREATE OFFERINGS FOR WHALES
If an ultra-wealthy company came to you, do you have enough things to sell to them in order to make your financial dreams come true? We'll also discuss how to create sales offerings, upsells, and bigger sales packages so when ideal clients come to you, they can spend to their maximum potential.
Invest in your future! Enroll today!
English
language
Content
Introduction
Introduction and welcome to this course on ABM (Account Based Marketing)
Definition of ABM (Account Based Marketing)
Inbound marketing to get the best leads that already want your products
Definition of inbound marketing and types of content
Types of inbound marketing and the challenge of competition
What do your customers search? What content do they want? What to create?
Creating the model of your whale customer
Alignment of sales and marketing teams
Sales team and marketing team alignment
Principles of SEO
INTRODUCTION: When leads come in from SEO, this is how nice they are
SEO section introduction for inbound marketing in Account Based Marketing
Understanding search intent so you can capture the most lucrative traffic
Long-tail vs. short-tail and profitable keywords for best SEO results
Introduction to SEO keyword research & starting to do keyword research
Keyword research example & getting you more comfortable exploring SEO keywords
SEO keyword mapping and tracking your full list of SEO keywords
If you have to find leads for Account Based Marketing
Outreach strategies to interact with potential contacts at companies
Example of a video pitch you would send
Examples of personalized pitches when selling design agency or SEO services
Networking to get ABM leads
How to get into conferences for free